Manchester United opt for World Cup sensation to cover Cristiano
Cody Gakpo is the player chosen by the Red Devils to replace the Portuguese forward. After shining in Qatar, everything points to him leaving PSV Eindhoven for around 50 million euros.
After the tumultuous exit of Cristiano Ronaldo, Manchester United are now on the hunt for a new striker. The departure of the Portuguese player leaves Anthony Martial as the only pure attacker at the club and they are now obliged to reinforce their offensive options. Cody Gakpo, of PSV Eindhoven, has been selected as the chosen one.
The young Dutch forward, at just 23 years old, was one of the breakout stars of the World Cup and the Netherlands' most dangerous players. He scored in all three group games and became Louis van Gaal's indisputable choice up front. However, Gakpo is not a flash in the pan. His season so far in the Eredivisie has been spectacular: he is the top goalscorer (9 goals) and also the top of the assist charts (12 assists) in the Dutch national championship. A more than acceptable justification for why United yearns to get their services.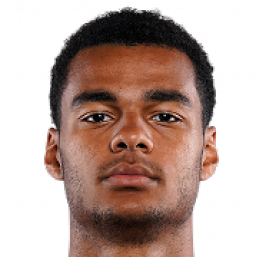 This hypothetical signing, moreover, stems from the mutual need of the two clubs involved. Manchester United, as reported countless times, are in need of a striker. In that sense, there is nobody better than the young and hungry talent to fill the void left by Cristiano Ronaldo. PSV, for their part, need to make cash to avoid getting into financial problems: they know that Gakpo is a potential big sale, but in Manchester they are aware of his stock and his substantial rise in price. The first price tag that Gakpo has been given is 50 million euros, although the club hope to bag the player less.
As such, the difficulty in this signing will be regarding the agreement between the two clubs, since it seems that there will be no problem on the part of the player. According to Mirror, the personal terms of his new contract have already been agreed; the tug of war between the English and Dutch clubs will be the last stumbling block. Despite the potential issues, given the two mutual needs of both sides, it feels as though Cody Gakpo and Manchester United seem destined to fall into each others' arms.