ARGENTINA
Newell's Old Boys "100% committed" to signing Lionel Messi from PSG
The Argentina captain played in Newell's youth academy before joining Barcelona. Now, the Rosario club are chasing the "dream" of his return.
"Let's make the dream of signing Lionel Messi come true." Pablo Allegri, vice-president of Argentinian Primera División club Newell's Old Boys, who play in the Paris Saint-Germain superstar's home town of Rosario, has laid his cards on the table.
Messi's contract in the French capital runs out at the end of June and nothing has as yet been decided about where he will play next season, with rumours of a move to MLS or a return to Barcelona. In Argentina, there is growing excitement about the possibility of a national icon moving back home to Newell's, where he played in the youth academy before making the move to Barcelona. "We're going to try to make the dream of signing Messi come true. People need to pay homage to hm here", said Allegri, speaking to Rosario-based local radio station La Red Rosario.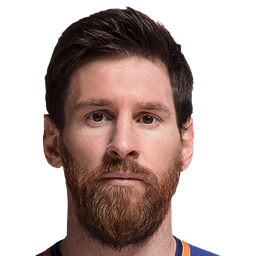 Newell's will "do everything they possibly can" to sign Messi
"[CONMEBOL president] Alejandro Domínguez said that Lionel needed to win the Copa Libertadores. After that, I approached the president and he told us that we have to work together to make the dream of Messi playing in the tournament come true. We will do everything we possibly can to make it happen", added the Newell's vice president.
"We are 100% committed to bringing Messi to Newell's. It is everyone's dream. Fans all over Argentina and even the Americas want him to come here. Newell's would become the most watched team on on the continent. Time will tell if it comes or not. We'll wait for him for as long as it takes", Allegri concluded.