REAL MADRID
Real Madrid issue injury updates for David Alaba and Rodrygo Goes: what injuries do they have? Will they be back against Barcelona?
Both players left the pitch early at Anfield and now the diagnoses have been confirmed by the Spanish club.
Real Madrid players David Alaba and Rodrygo Goes both went off early in the Champions League clash against Liverpool FC at Anfield. Although Real Madrid won in a convincing manner, eventually running out 2-5 victors in a repeat of last season's final, the negative news of two potential injuries meant the dominant display was somewhat marred.
David Alaba played at left-back during the game and found life difficult against an electric Mo Salah, who ran riot down the left side of Madrid's defence as he teamed up with Jordan Henderson. It was clear from the off that something was amiss with the Austrian, who is normally an incredibly reliable defender, and when he went down after a scramble in the box, Carlo Ancelotti's fears were confirmed.
As for Rodrygo, the injury was more low-key, with the player being replaced by Dani Ceballos with just under 10 minutes of the game to go. Rodrygo's best moment in the game came during Madrid's third goal, in which the Brazilian played an excellent one-two with Karim Benzema before the Frenchman fired a shot towards goal that hit Joe Gomez and went into the net. Apart from that, Rodrygo put in an excellent defensive display, constantly supporting Dani Carvajal down the right side as Andy Robertson tried to get Liverpool back into the game.
What injury does Alaba have? How long will he out for?
Real Madrid published a pair of official statements that said David Alaba has suffered from "a muscle injury in the distal third of the right biceps femoris". In English that we all understand, that is his hamstring. He is expected to be out for around a month.
What injury does Rodrygo have? How long will he out for?
As for Rodrygo, the statement says that "an injury to the left piriformis muscle has been confirmed". Again, in plain English, it is a gluteus muscle injury. He is expected to be out for less time than Alaba, around two weeks.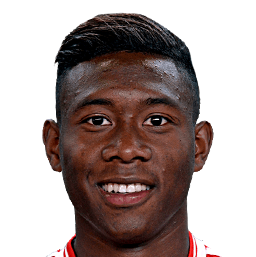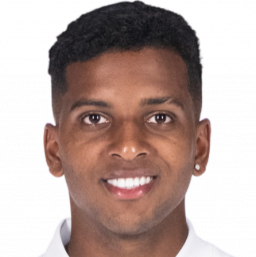 LaLiga Santander 2022/2023
*Data updated to date Feb 23rd, 2023