REAL MADRID
Real Madrid's most expensive ever signings: where does Jude Bellingham sit?
As we await the official announcement that the Englishman has joined Los Blancos, we consider where he fits into the Galáctico transfers.
The long-awaited transfer of 19-year-old English midfielder Jude Bellingham to Real Madrid has reached its conclusion. The dramatic saga has come to an end, with the transfer being finalized for a fee of 103 million euros ($110 million), plus an additional 30% in variable payments. Madrid, led by Florentino Pérez, has a history of being one of the most active participants in the summer transfer market, often making substantial investments. With this latest one, Bellingham's transfer fee immediately places him among the highest-priced transfers in the history of Real Madrid.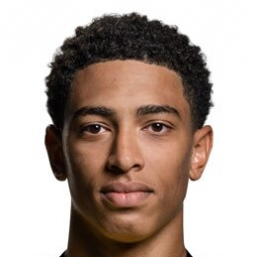 Galáctico signing in Bellingham
Bellingham's journey to the Spanish capital comes after his move to Borussia Dortmund in 2020 from Birmingham City for a fee of 30 million euros (c. $32 million). Now, at just 19 years old, he has taken a significant leap to the Spanish league and to the historic Kings of Europe. This season, he has showcased his talent by scoring 14 goals and providing 7 assists in 42 appearances for the yellow team.
Hazard warning, Bale contention
While Bellingham's transfer fee places him in second position among Real Madrid's most expensive signings, the top spot does not serve as the most favorable comparison for him. In 2019, the club made a substantial investment in Eden Hazard, paying a record-breaking fee of 115 million euros (c.$124 million) to secure his services from Chelsea. However, Hazard's tenure at Madrid, which concluded this season, yielded only seven goals and twelve assists in 76 matches at Chamartín. Far from where expectations lay.
Gareth Bale closely follows Bellingham in the ranking. In 2013, the Welshman became the most expensive signing in football history when Madrid acquired him from Tottenham for a sum of 101 million euros (c. $108 million). After nine seasons at the Santiago Bernabéu, Bale left the club under somewhat contentious circumstances with question marks over his commitment and effort for many of those years. Nevertheless, he left behind an impressive record on paper during his time in LaLiga, including 106 goals, 67 assists, and 19 major titles with the club.
Recalling the bustling summer of 2009, Los Blancos made a series of notable signings that included Xabi Alonso, Kaká, Karim Benzema, and the most significant of them all, Cristiano Ronaldo. Four years prior to breaking the transfer record with Bale, Pérez had already set a new benchmark by signing Ronaldo for a staggering 96 million euros (c. $103 million) from Manchester United. Ronaldo's time at Madrid was extraordinary, as he became the club's all-time leading scorer and secured four Ballon d'Or awards during his tenure.
Real Madrid's most expensive transfers
| Player | Year | Club transferring from | Transfer in euros ($ million) |
| --- | --- | --- | --- |
| Eden Hazard | 2019 | Chelsea | 115 (124) |
| Jude Bellingham | 2023 | Borussia Dortmund | 103 (110)* |
| Gareth Bale | 2013 | Tottenham | 101 (108) |
| Cristiano Ronaldo | 2009 | Manchester Utd | 96 (103) |
| Aurélien Tchouaméni | 2022 | AS Monaco | 80 (86) |
| Zinedine Zidane | 2001 | Juventus | 77.5 (83) |
| James Rodriguez | 2014 | AS Monaco | 75 (80) |
| Kaka | 2009 | AC Milan | 67 (72) |
| Luka Jovic | 2000 | Eintracht Frankfurt | 63 (68) |
| Luis Figo | 2019 | Barcelona | 62 (66.5) |
*The final official details of the Bellingham transfer to be confirmed