LALIGA
Ruibal: "Vinicius has to accept that his style of play will provoke fouls"
The Betis player also observed that the Brazilian winger is overly engaged with the fans and "talks to them all the time"
Aitor Ruibal was one of Real Betis's standout players on Sunday night as both teams played out a 0-0 draw at the Benito Villamarín. At the end of the game the 26-year-old was asked about Vinicius Jr. and if he felt the Brazilian was being singled out. The Betis player stated: "In the end it is his game but he has to assume that he gets fouled as his style of play is all about pace and dribbling. I also think that he gets involved with fans too much".
"Today I have seen him up close, he is interacting with opposing fans all the time and then ends up getting shouted at. Away fans will always try and destabilize you," said the Verdiblanco player.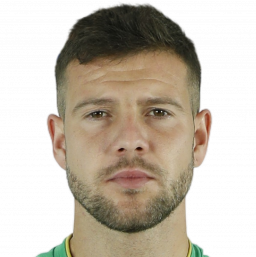 Vinicius delivered a solid display during the goalless contest in Seville and was a constant source of danger for Real Betis but the Brazilian once again picked up a caution from match official Soto Grado for kicking the ball away in a moment of second half petulance.