EREDIVISIE
Santi Giménez outshines Jorge Sánchez in the Eredivisie
Both players could see minutes in the Eredivisie clash between Ajax and Feyernoord at the Johan Cruyff Arena, Amsterdam.
Feyenoord are making a late push to win the Dutch Eredivisie title this season and they need to beat Ajax on Sunday at the Johan Cruyff Arena, Amsterdam to open a six-point lead in their race to win the championship. A win for the home side would see both sides level on points.
De Klassieker with three Mexican internationals
For the first time in the history of this historic Dutch rivalry between Ajax and Feyenoord, there will be three Mexican internationals available to play in De Klassieker. Santiago Giménez is expected to start for the team from Rotterdam and he has been on top form this season with seven goals and three assists in 23 league appearances.
On the Ajax side, both Jorge Sánchez and Edson Álvarez are also available for selection, but both players are living different situations with Ajax this campaign. Álvarez has become a key player for manager John Heitinga and even scored a goal last weekend in the 4-2 win over Heerenveen. While Sánchez has been left on the bench in the last three fixtures and has struggled to find minutes since arriving to the Dutch side.
Nordin't Hart is an experienced journalist for VoetbalPrimeur and he talked to AS México about the role of each player ahead of De Klassieker. It comes to no surprise that Hart praised Giménez and Álvarez, but he talked about the poor adaptation that Sánchez is having and why he is a bench player.
"At the moment, Giménez has surprised us all in the Eredivisie. When he joined Feyenoord no one knew who he was. He started coming on from the bench and now he is one of the best strikers in the league. He is making a lot of goals and very important ones. Former Feyenoord players like Pierre Van Hooijdonk and Willem van Hanegem are pleased with Giménez. We expect that the team receives a lot of offers and money for Giménez in the near future," said Hart.

Edson's performances
"Fans from Ajax were not sure about Edson being a good signing for the team. He came to replace Matthijs de Ligt two years ago and he started being a bench player. A few months after arriving in Amsterdam, Álvarez became an idol to the fans and they would chant his name each game. He has improved a lot," added Hart.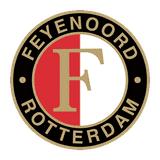 Sánchez has not adapted well
"A failure. Just like when Giménez arrived, no one knew who Jorge Sánchez was. The fans from Club América were happy and he reminded me of Lisandro Magallá, a center back that Ajax signed from Boca Juniors. A player that came with high expectations but quickly became a failure and Sánchez is going in that route," concluded Hart.