Santi Giménez reveals details of Tata Martino message
The Feyenoord striker, who has scored 22 goals in his debut season in Europe, spoke about his absence from Mexico's national team at the Qatar World Cup.
Santiago Giménez is one of the names on everyone's lips in the Mexican soccer world. He has scored 22 goals in his first season in Europe, where he is about to win the Eredivisie with Feyenoord and his side are also into the Europa League quarter finals.
He has taken no time to become an authentic idol in Rotterdam, however, than six months ago, things were looking very different for Giménez. He was not included in the Mexico squad for the Qatar World Cup. Tata Martino's decision to leave him out of his 26-man list was a controversial one at the time, but has not affected how Santi has been performing in the Dutch league. He is the top Mexican scorer in all of Europe's top leagues this season.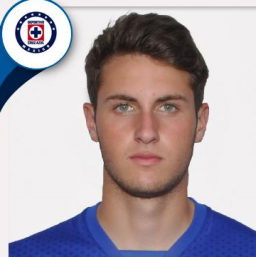 'Chaquito' was asked how felt about missing out on the World Cup in an interview with Fox Sports: "I know that Mexico has a lot of high level forwards and we have to thank them. As Chicharito said, we have to give our best for the national team and it's better when everyone is playing at a good level. The decision was not made by Tata (Martino), but came from God," he explained.
It appears that the episode is now in the past and Martino and Giménez remain in touch, in spite what happened in the weeks running up to the World Cup.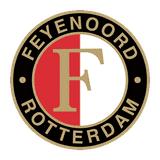 Just a few days ago, reports emerged that the former Mexico coach had approached Giménez. The player confirmed the story, adding that he received a text message from Martino, not a phone call. "He wrote a message to tell me that he was very happy for my gift. I thanked him for everything and that's it. I took it to heart because I know the type of person that Tata is, he always gave me confidence and I am grateful. He was very important to me in my career, he made his decisions in the best way," the Feyenoord striker said.
Giménez's numbers this season
There is no doubt that the former Cruz Azul player is by far the best performing Mexican player on the continent. He had enjoyed an historic campaign by national football standards. In 42 games and 2,349 minutes of action, Giménez has scored 22 goals and provided three assists. In addition, Santi has also found the target in in all of the other competitions he has played in this season: Eredivisie, Europa League and KNVB Beker (Netherlands Cup). It is only a matter of time before Feyenoord are crowned Dutch champions - if they beat the Go Ahead Eagles on Sunday, they will lift the trophy for the 10th time (their first title since 2017).