Total turnaround with Guedes, who joins Benfica on loan
The Portuguese was Barcelona's first option to replace Depay, but in the last few hours the Lisbon club has closed the deal.
Barcelona have been left without a key winter window reinforcement. Gonçalo Guedes will spend the rest of the season at Benfica. The Portuguese winger was Xavi's first option to fill the vacancy left by Memphis Depay, who began training with with Atlético on Thursday ahead of his move to Simeone's side. Guedes also looked very favorably on the idea of returning to the Spanish League with Barcelona, but in the last few hours everything has undergone a 180 degree turn.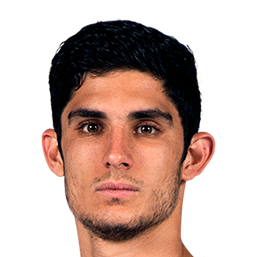 Benfica, upon learning of Guedes' desire to leave Wolves, contacted the player's entourage to speed up the return of the 'prodigal son'. Faced with the possibility of returning to what was his home from the age of 8 to the age of 20, the winger from Benavente gave priority to the club he loved above any other options - including a return to LaLiga.
Guedes, who has already landed in Lisbon, will sign with Benfica until the end of the season. The Lisbon club, however, has not obtained a purchase option. Wolves hope that Guedes will recover his best level at Benfica and next summer he will be able to recover some of the investment they made in July, when they bought him from Valencia for 33 million euros.