LALIGA SANTANDER
Vinicius Junior insulted during minute of silence in Pamplona: what was said?
The Brazilian was, once again, hurled abuse from the stands, this time during the silence observed before the game.
And again, here we are. Vinicius Junior was once again the subject of abuse, this time at El Sadar, the home of Osasuna. But here it had a much darker twist, as the player was verbally abused during the moment of silence observed before the game. He was also whistled heavily during the entire game.
Disrespect in the minute of silence
The players lined the centre circle, as is customary when carrying out such an act of remembrance, yet one person could audibly be heard breaking the silence to shout the words "hijo de p*ta" (son of a b*****). Guillermo Rai of The Athletic reported the news that the player had been the subject of the insult, saying it was "atrocious".
Vinicius is abused yet again
This is sadly not the first time something like this has happened... this season. Atlético Madrid fans hung an effigy of the Brazilian winger from a bridge in a sickening act of racism before a game against Real Madrid. In another instance of abuse, Valladolid fans were heard making monkey noises at the player earlier in the season; the same happened in Mallorca. It has been claimed that Vinicius' style and way of celebrating goals by dancing is somehow provoking fans into making these decisions: an argument of the highest absurdity that only seeks to defend those who commit such hateful acts; racism has no place in football, and that's final.
A new LaLiga plan
LaLiga Santander released an anti-racism plan at Real Madrid away matches that demands tougher punishments for fans who are found to racially insult the player. It came into effect as of the game against Osasuna.
For more details on the anti-racism plan, click here.
More on Vinicius abuse: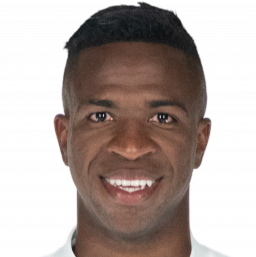 LaLiga Santander 2022/2023
*Data updated to date Feb 18th, 2023