FC BARCELONA
What did ex-Barcelona forward Thierry Henry say about Lionel Messi returning to Barcelona?
The Frenchman and former teammate of the Argentine criticised the PSG fans' reaction to Messi and spoke about his potential return to LaLiga.
The future of Lionel Messi at Paris Saint Germain is still up in the air and the rumours regarding his potential departure have not stopped for breath. The latest football figure to add fuel to the fire is Thierry Henry. The Frenchman was the Argentine's teammate during his time at Barcelona, from 2007 to 2010.
"It's not information, it's a wish, Messi has to return to Barcelona, for the love of football and because he didn't leave as he should. The tears at his goodbye show me that", said the Frenchman when asked about the possibility of Messi returning to LaLiga.
PSG fans whistle Messi
This Sunday, the World Cup winner was whistled by PSG fans in the buildup to the game against Lyon. "It's embarrassing to listen to the whistles from the Parc de Princes. You can't whistle one of the best players in the team, who has 13 goals and 13 assists", said Henry.
"It is not easy to lead an orchestra with three conductors. In Argentina he is the boss. You see how the players in Argentina look at him. They would die for him. It's different here", said the former Arsenal player.
It is not the first time that the player has been subjected to boos and whistles from the PSG fans in the stands. After PSG's elimination from the Champions League at the hands of Bayern Munich, Messi was whistled before the following league game at the home stadium. Despite the result, PSG forward Kylian Mbappé was loudly cheered when his name was read out by the stadium announcer.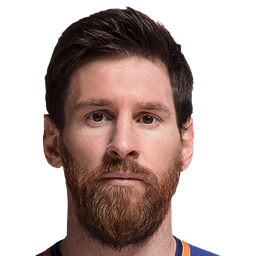 LaLiga Santander 2022/2023
*Data updated to date Apr 3rd, 2023