MEXICO NATIONAL TEAM
What did Gerardo Martino say about the Alejandro Zendejas Mexico-USMNT controversy?
Former Barcelona boss Martino spoke about the tug of war between the North American neighbours for the Club América star.
Former Mexico head coach Gerardo 'Tata' Martino has once again spoken about the controversy surrounding Club América's Alejandro Zendejas, who played twice for the Mexican national team before declaring for the United States. In an extensive interview with The Athletic, the Argentine, who also discussed his team's performance at the 2022 World Cup and new Tri manager Diego Cocca, explained his decision not to take the winger to the tournament in Qatar, after which he left his post.
Why did Martino leave Zendejas off Mexico's World Cup roster?
"We were on the verge of playing in a World Cup. This was a player who was in good form, who acted as if his decision was subject to what could potentially happen for him or subject to the decisions that we could make. I didn't think that was fair, "Martino explained. "I come from a country that may have a lot of defects but the commitment to the national team is unbreakable. We don't understand why a player needs to be convinced to come play for the national team. Players need to show up for their national team," added the Argentine.
Zendejas disputes "extortion" claims
The interview mentions that, in August 2022, Martino had described that Zendejas' attempts to get a place on Mexico's World Cup roster as a form of extortion. The América attacker has dual Mexican-American nationality and had played two friendly matches for El Tri under Martino, having previously represented the United States at the Under-17 World Cup. In order to play for Mexico, Zendejas was obliged to sign a one-time switch document by FIFA.
When asked about the claims during a Club América press conference earlier in April, the winger was quick to dispute them. "There were things that were said that I didn't say, like that comment about extortion. I know that you can't make those demands to a coach or to an institution. I don't know why (Martino) came out and said that if he had said before that he never talked to me. But that's all in the past."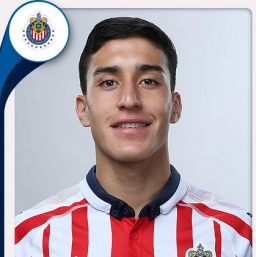 A case of 'your word against mine', then. You can decide who you choose to believe. Martino goes on to say that he was told Zendejas had wanted to speak to him before a pre-World Cup friendly match between Mexico and Paraguay in August, which he "found strange because Zendejas had already played two games with Mexico".
Martino and FMF upset with Zendejas' handling of situation
While the 60-year said that players were well within their rights to choose which country they wished to represent and that he accepted that the Club América man had declared for the USMNT, he said that he, and others within the FMF (Mexican Soccer Federation), were upset by the way the situation was handled.
"If a player has an issue with the coaching staff or if he doesn't want to play due to other circumstances, he has every right to communicate that and move forward. What's unacceptable is thinking that a coach should ring a player's doorbell and ask him to play for the national team. That can't happen. Decisions need to be made with conviction. If he was convinced that he wanted to play for the United States, then that's perfectly fine. There's nothing much to this. It's not worth continuing to discuss it because it ended when the player made his decision", Martino concluded.