ROMA
Will Paulo Dybala play for Roma in the Europa League final?
Mourinho spoke about his playmaker Dybala on Monday.
Paulo Dybala has struggled over the last few weeks with ankle problems. Since the game against Atalanta on 24 April, the Argentine playmaker has played just 19 minutes against Inter in Serie A and 13 minutes in the Europa League semi-final first leg against Bayer Leverkusen.
"We are working so that he can play in the last few games of the season," said Roma sporting director Thiago Pinto about Dybala's chances of playing in the final against Sevilla on Wednesday 31 May.
Roma head coach José Mourinho maintains a completely different stance. "He's in a bad way. I don't know how he will be in 10 days, but no, I'm not optimistic," the Portuguese said on DAZN after the 2-2 draw against Salernitana on Monday.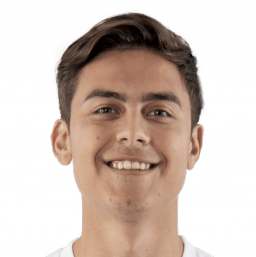 Roma's main attacking threat
Known for his timing and delivery, Mourinho's words about the player are not lost on Sevilla. Dybala is Roma's main attacking threat, with 16 goals and eight assists in all competitions this season, and his absence in the biggest game of the season would be a major blow for the Giallorossi.
Mourinho also spoke about the other Roma players who have had injury problems in recent times: "Smalling and El Shaarawy played 90 minutes, Wijnaldum also played a lot of minutes. I'm not sure if Camara is an injury or just tiredness. Celik is fine, Spinazzola... we'll see."