REAL MADRID
Wendell, Madrid's choice as an alternative to Marcelo
ESPN Brazil claim that Real Madrid have the Bayer Leverkusen left-back in mind as an alternative to Marcelo. PSG are also tracking the player.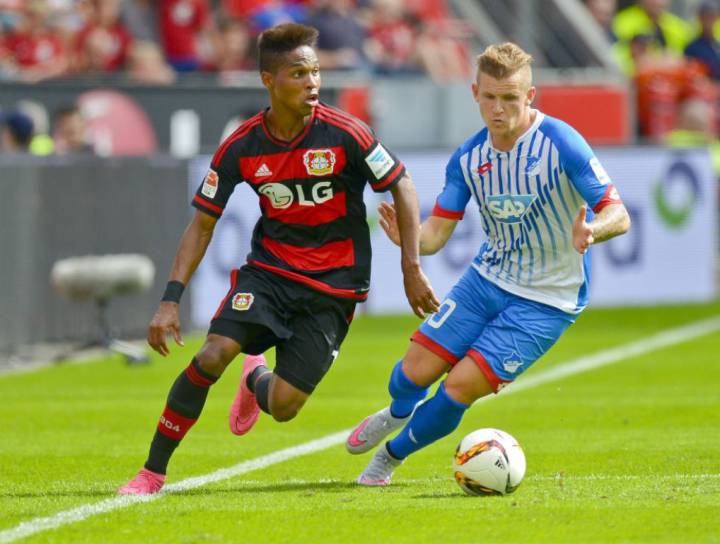 Real Madrid continue to scour the markets in search of a an alternative to Marcelo at left-back. It's not that the club are unhappy with Marcelo, or want to sell him - quite the opposite; but it's the one position where they do not have any natural back-ups. The problem has been highlighted whenver the Brazilian has been unavailable through injury, with Danilo, Carvajal, Nacho being brought in as cover. The club has one player in mind - Bayern Leverkusen full-back Wendell is the player who Madrid will attempt to bring in this summer, according to ESPN Brazil.
The defender started out at Iraty Sport Club but it was at Grêmio where he really caught the attention of Europe's top clubs. In February 2014, Bayer Leverkusen brought him to the Bundesliga and made the defender a first choice from Day One. This season he is one the pillars in Roger Schmidt's side and PSG have already made contact. According to sources within the player's circle, Bayer Leverkusen have rejected a 20 million euro offer for the player from the French side. ESPN Brazil report that the Germans are holding out for a better offer, one closer to 35 million, which Madrid would be willing to shell out.
But even if they were successful in prising Wendell away from Leverkusen, Madrid would have another problem to resolve - they would need to sell one of their three non-EU players: Casemiro, Danilo and James - or naturalize of the three by applying for duel nationality. Then there is Lucas Silva, out on loan at Olympique de Marseille but due to return to Madrid at the start of the summer. The idea is to find an outlet for Lucas Silva and apply for James to get his EU papers. That would be the easiest way to create a vacancy for Wendell to be brought in to compliment Marcelo (who does have duel nationality) in the side.