REAL MADRID
Real Madrid have decided that Zidane will continue as coach
"Florentino made his mind up some weeks back, irrespective of making the Milan final", confirmed a source close to Perez.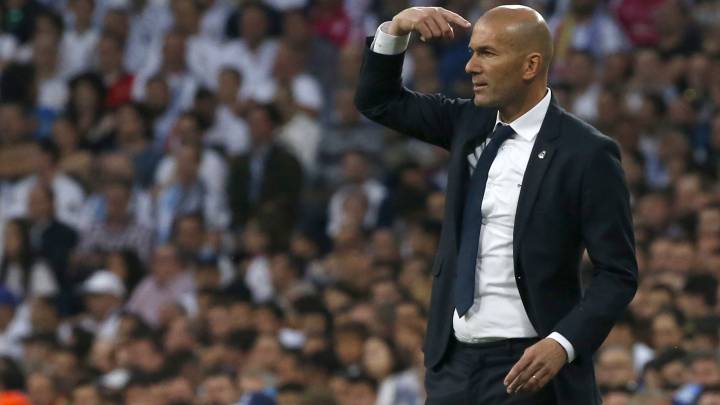 Real Madrid president, Florentino Pérez, has made his decision to retain Zinedine Zidane on the Bernabeu bench for the 2016/17 season according to a source close to Perez.
"Florentino made the decision some weeks ago and qualifying for the Champions League final has had no influence on the decision" the source assured.
Zidane who previously oversaw Real Madrid Castilla took over as first team coach in January following the dismissal of Rafa Benítez.
The French coach signed a deal that kept him as head coach for the remainder of the 2015/16 season but during his tenure his continuity came under scrutiny with even the 43 year old questioning his own future as first team coach at the club.
"It's possible that for next season there will be changes in the playing staff and possibly even with the coach too. Let's wait and see" stated the Frenchman after the home defeat to Atletico Madrid on February 27 at the Santiago Bernabéu.
However, sources at Madrid have claimed that Pérez is "very happy" with the Zidane's day-to.day work and the "excellent atmosphere" the former player has been instrumental in generating withing the Madrid dressing room following Benítez's dismissal.
In the few months in the position, Zidane has cast aside doubts about inexperience and has gained the respect and admiration of his players. Zizou is also an idol for the Bernabeu faithful with his name chanted at each home game bu the supporters.
"I really hope he stays on as I have huge admiration for him as a coach and as a person. We've always stood up for 'Zizou' as he's a down-to-earth guy and listens to the players. It's that simple", declared Cristiano Ronaldo last night after the City game.
Club sources confirm that, "Zidane had a rough time following the home defeat to Atlético back in February but Florentino was impressed with his resilience in lifting the team from a complex situation".
From the derby defeat, Real Madrid have bounced back and are now in a position which for many was unthinkable come the turn of the year, the side are in the final of the champions League and in with an outside chance of securing the Spanish league title with just two games remaining.