Portugal 1-1 Iceland
Gary Lineker: "Pepe is a gigantic dickhead"
The ex-Barcelona man and current BBC presenter returned to twitter to air his thoughts about the Real Madrid and Portugal defender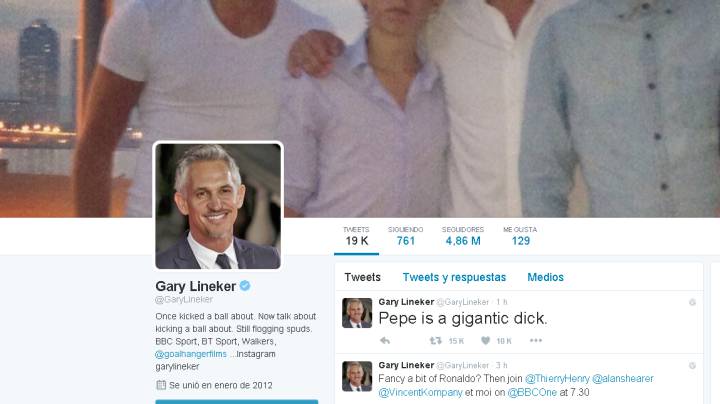 Gary Lineker, who has already made his feelings clear about Pepe just recently, has flung yet another barb in the direction of the Real Madrid and Portugal defender.
The ex-England striker tweeted "Pepe is a gigantic dick" on Monday night as Portugal drew 1-1 with minnows Iceland. It follows on from two other insults that Lineker tweeted during Real Madrid's champions league final victory over Atlético on May 28.
On that occasion, Lineker's obvious disdain was caused by Pepe's playacting, as he appeared to attempt to influence the decisions of referee Mark Clattenburg through his overreactions. Clattenburg though was having none of it (though he did fail to put Pepe in the book).
In the space of an hour, Lineker wrote "Pepe is such a dick" followed by "Pepe is an enormous dick". Although many seem to agree with the ex-Barcelona man and current BBC Sport presenter judging by the amount of retweets, Gary might want to broaden his vocabulary and learn a new term of abuse for Pepe's next match against Austria on Saturday.