Diego Costa: "I won't lie; I wanted to go back to Atlético"
The Chelsea forward gave an interview to Spanish television station #0 during which he discussed his proposed move back to the CalderónEngland vs Spain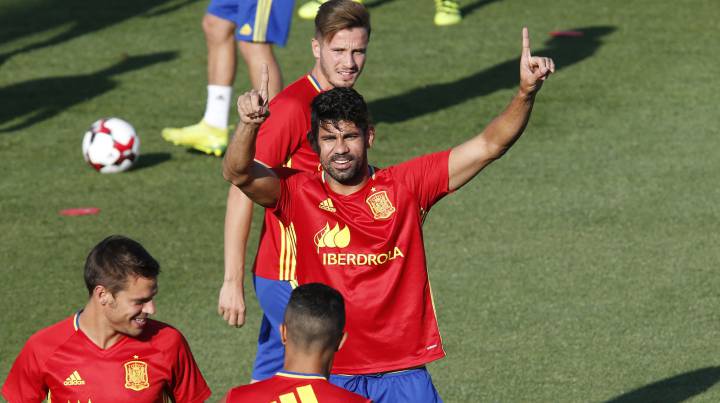 Diego Costa gave an interview with Spanish television network Movistar after being called up to the Spain squad under new coach Julen Lopetegui for the matches against Belgium and Liechtenstein after missing out on Euro 2016.
Atlético return
Speaking about Atlético Madrid and the rumours of a return to the Calderón circulating during the summer, Costa admitted he wanted to rejoin his former club. "Everybody knows there was a possibility of going back to Atlético but it didn't happen because of a few details. I thank the fans and Cholo for his faith. Now I'm at Chelsea, I'm happy there and I've started the season with them. I hope Atlético do well this season like last year and win titles. I wanted to go back, I won't lie about it."
Spain: "I won't change the way I play"
"If I wasn't called up for the Euros because of my character, I won't play for Spain again because I won't change my way of playing," the Chelsea forward said. It was widely believed that Costa was left out by Vicente del Bosque after picking up a three-match ban for violent conduct in the Premier League, to add to his lengthy on-field rap sheet. "That's the way I am, and that's what carries me to win games."
However, Costa said that he harbours no ill-feeling towards Del Bosque for omitting him from the squad for France: "I have nothing but words of thanks for Del Bosque. He didn't give me a call to tell me I wasn't being called up for France, but I didn't ask for any explanations."