ESPANYOL | DIEGO REYES
"I hope things go as well for me as they did for Héctor Moreno"
The Mexican centre-back is only looking at the short-term and says his first objecvtive is to "settle into the squad and help the team. Espanyol have a great squad".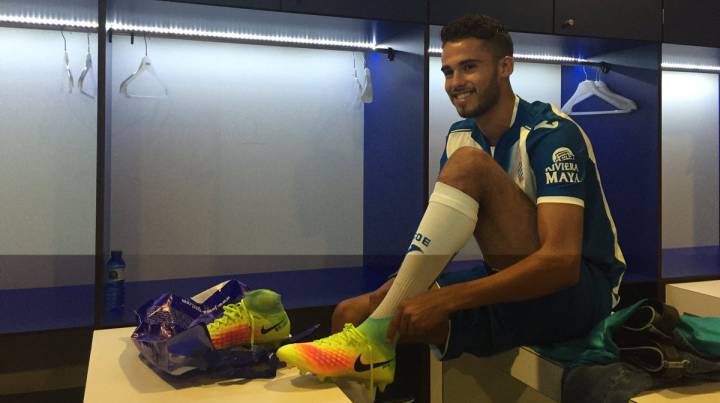 Centre-back Diego Reyes says he is only thinking about the short-term as he begins a year-long loan at Espanyol. The Mexican, who knows LaLiga from his spell at Real Sociedad last season, spoke today about what his hopes for the new campaign.

Espanyol's objectives: "I've come here to win a place in the side and help the team. I'll do what I can to support the team on and off the pitch. I am very happy with the project which Espanyol have set up. The club made a big effort to bring me here and I want to repay them. I want everyone here at the club to be happy".
Returning to LaLiga: "I'm feeling good and I'm happy. LaLiga is the best league in the world - all of the most recent European champions are Spanish clubs. I matured a lot as a player last season, both professionally and personally".
Purchase option: "Before that I have to think about this season. First I need to win a place in the team and make sure people are happy with me. It's a great club and I'd love to continue here, but that's not something I should be worrying about right now".
Héctor Moreno: "I've never compared myself to another player. I try to be myself; both Héctor and Rafa Márquez are great people and good friends. I hope I can do as well as Márquez and Moreno did. I hope I don't let anyone down".
Have you spoken to Héctor Moreno about Espanyol? "He told me a few things about the club; he didn't have a big influence on me coming here but I did ask him what the club was like and he spoke wonders about it. He is very grateful for his time at Esapnyol".
Short term: "In the short term my objective is to win a place and be a good team mate. In the long term to help Espanyol get as far as possible. We've got a great squad. I like the team and I'm glad I'm here".