Manchester City - Borussia M'Gladbach
City - Borussia M'Gladbach to go ahead on Wednesday
The Champions League group stage match between Manchester City-Borussia Mönchengladbach was postponed due to heavy rain.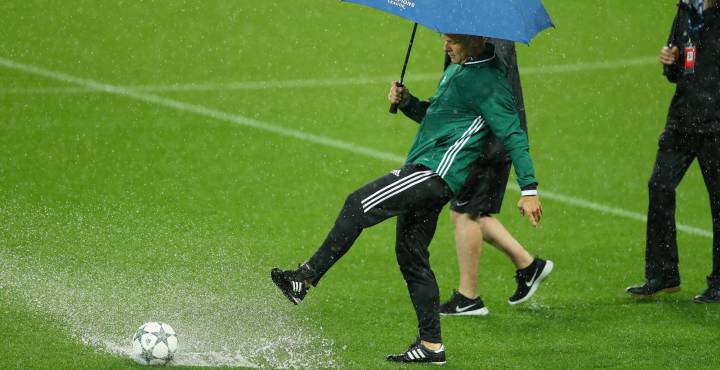 Manchester City - Borussia Mönchengladbach postponed
The Champions League Group C match between Manchester City - Borussia Mönchengladbach was cancelled this evening due to torrential rain in the city of Manchester.
Pitch inspection
After an afternoon of torrential rain Dutch match official Björn Kuipers held a pitch inspection around 20:30 and decided the game could not go ahead. Manchester City confirmed the decision on their Twitter account.
Danger
"The game could have gone ahead as the pitch was draining well but the thunderstorm presented a danger to supporters" explained Borussia's, Rainer Bohnhof.
The game will finally go ahead tomorrow evening at the Etihad Stadium (kick-off 2045 CET)