Spurs' Sissoko charged with violent conduct by the FA
The Frenchman's elbow on Bournemouth's Harry Arter wasn't seen by the referee on Saturday but he now faces a ban of up to three games.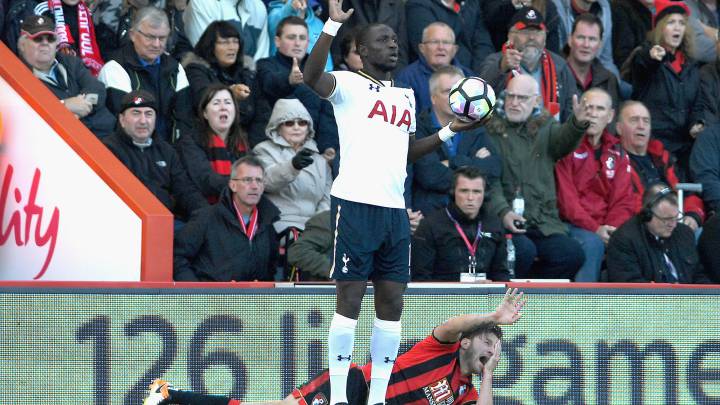 Moussa Sissoko charged with violent conduct
Tottenham Hotspur's Moussa Sissoko has been charged by the English Football Association after appearing to elbow Bournemouth's Harry Arter in the face during the goalless draw between the two sides on Saturday afternoon.
Sissoko caught Arter in the face during the second half but the incident was not seen by referee Craig Pawson or by any of the match officials, meaning that he played out the rest of the game unpunished. However, the FA has now decided to charge Sissoko after viewing the incident retrospectively. If the charge is upheld, the former Newcastle midfielder could be banned for up to three games.
Arter says he bears no grudge against Sissoko
Arter responded angrily in the immediate aftermath of the challenge, as players from both sides became involved in a scuffle, but after speaking with Sissoko now hopes that a ban isn't handed down.
"He caught me straight in the face and if you get hit in the face anyone would react," he said following the game.
"After the game he apologized," he continued. "I'm not one to hold grudges. He said sorry, he didn't mean [to do] it, so that's the end of it. It looks like he elbowed me but he apologised and said it was an accident so that's good to me."
"At times in the heat of the battle you react differently and now I feel happy with his apology and if he didn't mean it hopefully he doesn't get banned," he added.