Bale's barnet inspires unflattering new nickname!
Gareth Bale's Wales teammate Joe Ledley reveals that the Real Madrid man is an easy target for jokes amongst the Welsh squad due to his appearance and superstar status.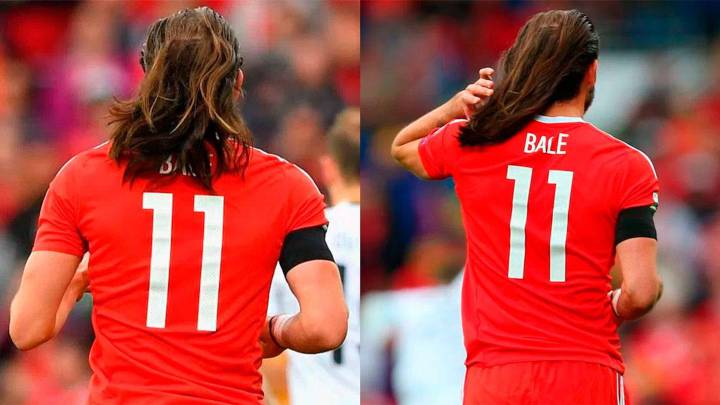 Wales midfielder Joe Ledley has revealed the new nickname the Welsh squad have given Gareth Bale: "Tarzan".
The name was chosen for Bale when, during Wales' 1-1 draw with Georgia in October, the Real Madrid star's man-bun unfurled and his surprisingly long-hair dropped down beyond his shoulders.
"We had him for that – he looked like Tarzan or that he could be in a shampoo advert!"
Wales' top "banter"
Ledley told WalesOnline.com that such mick-taking was all part of the team spirit of Wales' tight-knit group – something that Bale, being the one true superstar in the team, is especially not excluded from.

"For us, he's just one of the boys, we don't care who he is, we will still hammer him and he will hammer us," said Ledley.
"That's the banter we have here. If you ask him he loves meeting up with Wales, and that is the togetherness we have in this squad. It doesn't matter who anybody is, we are all together as a team and you can't treat anybody different to anybody else. We are all equal.
"W
e're not sure at what he's not good at"
"There's always banter going on between us; we play golf together and if he duffs one then we are on his back because he's pretty good at golf. In fact, we're not sure at what he's not good at."