HOMOPHOBIA IN FOOTBALL
Panenka call for LaLiga clubs to support anti-homophobia effort
The latest edition of the renowned Spanish football monthly studies football's problem to seriously tackle the issue as other sports make advances.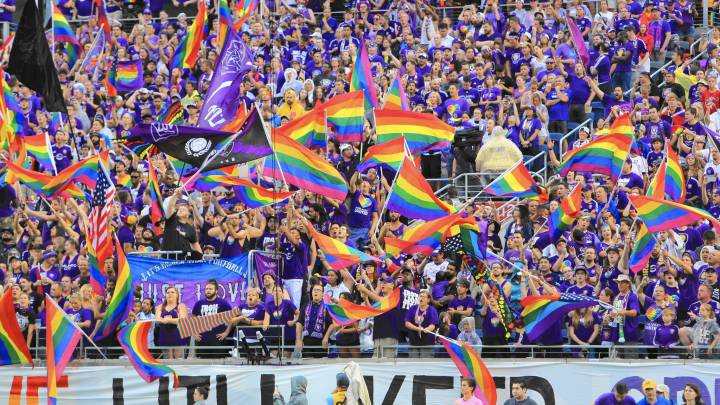 Football, the last barrier reads the headline of the latest edition of celebrated Spanish football monthly Panenka as the magazine dedicates the bulk of its November issue exploring the problem of homophobia in the game through interviews with the likes of openly gay former player Thomas Hitzlsperger, former French player and coach Oliver Touyer as well as players from the world's most successful gay football club, Stonewall FC.

Just this weekend in LaLiga the question of homophobia in the Spanish game reared its head again following a bust up during the Madrid derby between Atleti's Koke and Cristiano Ronaldo where the Portuguese striker was the recipient of an outburst from the Atletico player with an alleged slur on the Real Madrid player's sexuality. This follows up the widely reported case earlier this season where openly gay lower league referee Jesús Tomillero was subject to torrid abuse and even death threats that forced him out of the game.
Panenka have sent rainbow flag arm bands to the captains of all LaLiga and Liga 1|2|3 sides in the hope that the football clubs will support their anti-homophobia campaign as the editorial content of the latest magazine points out, that whilst other sports such as rugby, hand ball etc. are moving forward on the subject, unfortunately football still lags behind in this area.