Maturana: James will always play second fiddle to Cristiano & Bale
Ex-Colombian manager, Maturana, has come out and stated that he feels the purchase of James for Real Madrid was unnecessary and that he should look for a new club.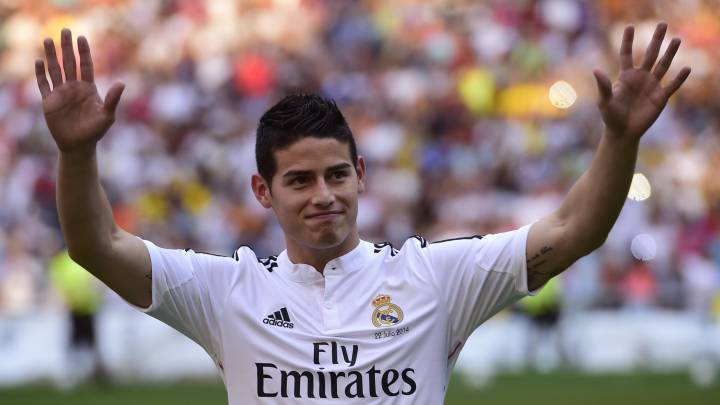 James will always play second fiddle
Maturana, who was the Colombian national team manager from 1987 to 1994 and from 2001 to 2003, has harshly criticised Real Madrid in an interview with the newspaper El Heraldo. The ex-coach of Atlético Madrid and Valladolid, among others, was clear when asked about the situation that James Rodriguez finds himself in at the Bernabéu.

"James is the product of an unnecessary purchase, simply to be part of that momentary boom they bought a player who they could do without and who could have been as important as Cristiano or Bale in any other team. James in this Madrid side will continue to play second fiddle. He doesn't have a place at Real Madrid, it's that simple. If he wants to stay here to fight for a place with Cristiano Ronaldo and Bale, no."
The right choice is to leave Madrid
Manager Zinedine Zidane said at his recent press conference ahead of the Liga game at home to Sporting that if he was James he would not leave Los Blancos. This is something that Maturana disagrees with: "He always defends that James has to fight at Real Madrid, but the structure of Real doesn't give him any options. What he has to do is intelligently choose another location."
**You can watch the full interview in Spanish here.