COLOMBIA PLANE CRASH
Sports stars pay tribute to Colombia plane crash victims
Following the tragic crash involving top-flight Brazilian side Chapecoense, people from the world of sport sent their messages. Spain v Colombia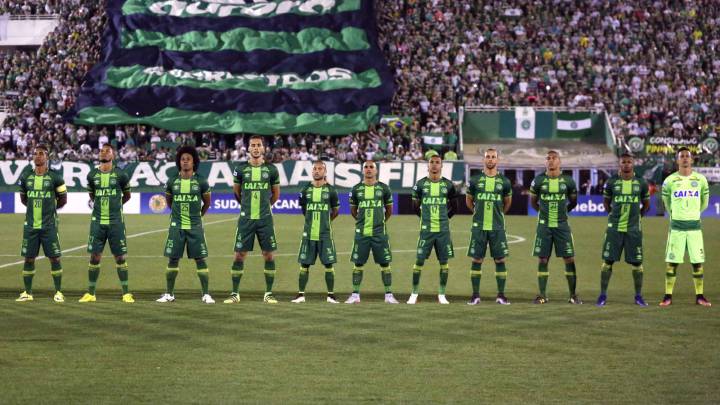 Live updates on the plane crash in Colombia
A plane – a British Aerospace 146 short-haul aircraft – made its journey from Sao Paulo, Brazil, at 3.35pm in the afternoon local time, heading for Medellin. This was to be the venue of the Copa Sudamerica final and onboard were 72 passengers including players and staff from Chapecoense, a top-flight Brazilian team who play in the Brasilerio Serie A and who were to appear against Atletico Nacional on Wednesday.
The flight made a stop at Santa Cruz de la Sierra, Bolivia, en route and then on approach to Medellin reported an emergency and were given priority to land before contact was lost.
Messages flood in
Stars from the world of sport and beyond were quick to take to social media to send their thoughts to those involved and, as the tragic news of the number of deaths came in, their condolenses. 76 of the 81 on board have been confirmed dead.