Vitolo reveals why he turned down Atletico Madrid
The Sevilla winger was in talks with Atletico Madrid during the summer over a possible transfer, but decided to renew his contract because he felt "indebted" to the club.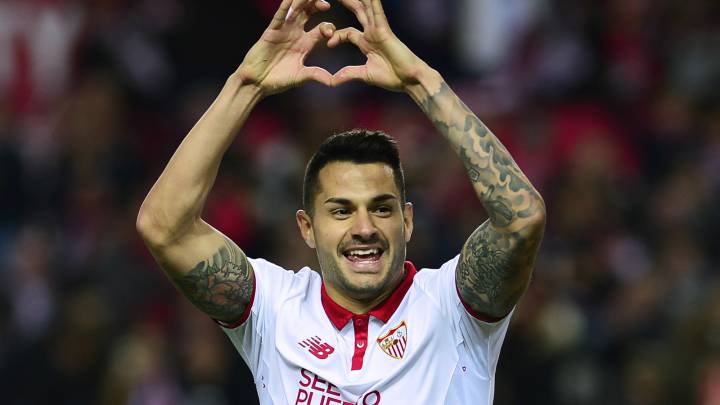 Before heading off for the winter break, Sevilla winger Vitolo gave an interview to the club's official website, in which aside from giving his view on the team's season so far, he also talked about is decision to renew his contact in the summer after turning down an offer from Atletico Madrid.
"I'm happy here"
"Atletico asked for me but I'm happy here," he said. "I don't have to think about any other club. No one knows what could happen in the future but what I am sure of right now is that I'm indebted to Sevilla. I wanted to renew and stay here for the moment, and I'm not thinking about anything else."
Vitolo, who signed for Sevilla in 2013, also reflected on his three years at the club, saying that the level of success achieved during his time there has come as a bit of surprise. The 27-year old has won three Europa Leagues and also become a Spain international since arriving in Andalusia.
"Call up to the national side is a dream for any player"



"I didn't expect any of that," he said. "I knew that I'd come to a big club, that had achieved many things, but to win three Europa League consecutively is something that never went through my mind. And then the call up to the national side, that is a dream for any player."
On Sevilla's chances this season to challenge Real Madrid and Barcelona for the LaLiga title, Vitolo said: "It's very difficult because Real Madrid and Barça have much larger budgets than we do and world class players, but at the moment we are nipping at their heels a little."