UEFA
UEFA show concern for Madrid and Barça's economic power
In their annual report, European football's governing body warned of inequality within football, which they believe is growing out of control.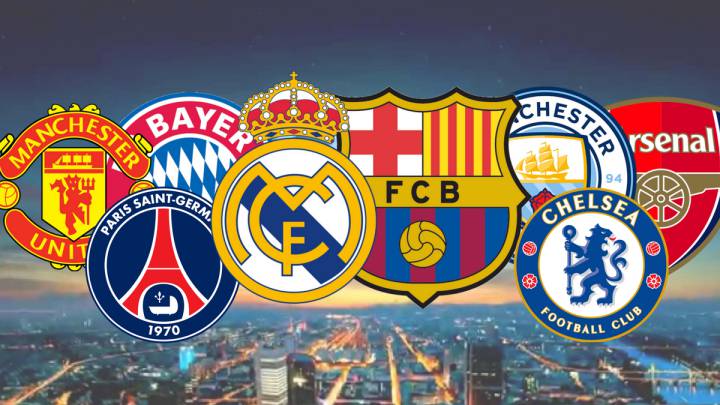 Financial clout
Real Madrid and Barcelona feature among the nine 'superclubs' which UEFA consider to be economically out of reach for the rest of the world's clubs. They join the continent's most prestigious sides: Manchester United, Manchester City, Chelsea, Arsenal, Liverpool, Bayern Munich and Paris Saint-Germain, according to to a UEFA report which is due to be published today and which the Daily Mail has advanced an excerpt.
Unlevel playing field
UEFA are concerned about the dangers of the huge imbalances in spending power and influence which are being witnessed in football between a small elite group who seem to be distancing themselves further and further away from the rest thanks to being established as global brands. The select group of clubs which UEFA refer to possess wealth at unprecedented levels, as well as a gigantic mass of social followers from all parts of the globe.
Big money sponsorship deals
To get an idea about the gulf between those nine clubs and the rest of the teams in Europe's top divisions, income among the elite clubs has increased, on average over the past six years, by 115 million euros per annum - and that is only taking into account the commercial side of the business - in other words, inccome through official sponsorship deals and publicity on shirts. The annual median for the rest of the clubs on the continent over the same peiod of time is just 1.1 million euros.
UEFA president Aleksander Ceferin has warned about the dangers of this trend: "As guardians of the game in Europe, UEFA needs to remain alert to the situation and take note of the less positive trends detailed in the report, such as the return of very high wages and the high concentration of sponsorship-based commercial revenue which is being consumed by just a handful of clubs".
Europe's five major leagues breaking away
The same circumstances are happening at club level in domestic competition. Economically, the Premier League is streets ahead of the rest - leaving behind LaLiga, Bundesliga, Serie A and Ligue1.
An example to highlight this: all of the 20 clubs in the Premier League have a greater annual income that they 597 clubs from the 48 of Europe's smaller league put together. And what's more, the Premier League club which earns the least revenue through audiovisual rights next season, will earn some 120 million euros more than the majority of the rest of the clubs on the continent.



Liga BBVA
Leaders
Messi

12

Goals
Roque Mesa

1007

Passes
Illarramendi

190

Steals
*Update 12 de enero de 2017
Liga BBVA
Leaders
Messi

12

Goals
Roque Mesa

1007

Passes
Illarramendi

190

Steals
*Update 12 de enero de 2017