Villarreal president claims referee left stadium with "Real Madrid bags"
The club's owner, Spanish billionaire businessman Fernando Roig, says that he saw referee Gil Manzano and his assistants exiting the Ceramic Stadium with Real Madrid merchandise.Villarreal-Barcelona live online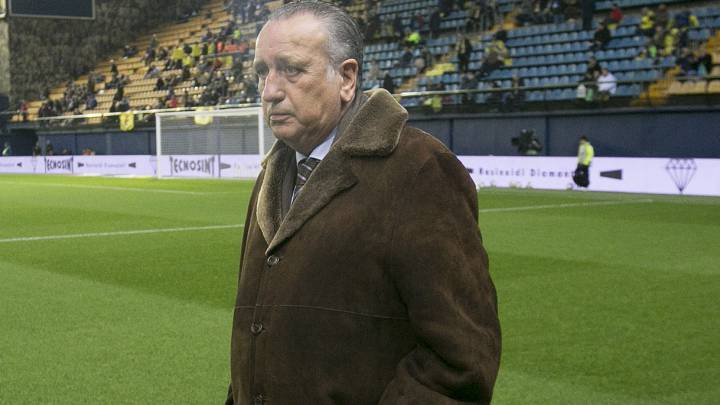 Villarreal president Fernando Roig made an alarming claim that he saw referee Gil Manzano and his assistants exit the Ceramic Stadium with "Real Madrid bags" following the club's 3-2 home loss to Zinedine Zidane's side on Sunday night.
"Gil Manzano and his assistants left the ground with Real Madrid bags. That's not right, it seems to me," Roig told the press a few hours after the match.
Referee awarded Real Madrid controversial penalty
The billionaire owner of Villarreal didn't stipulate what kind of bags he was talking about, for example, whether it was Real Madrid branded merchandise or a plastic bag from the club's official store. There are also no photos of the incident to back up whether Roig's claim is true.
The referee, Gil Manzano, controversially awarded Real Madrid a penalty on 73 minutes, with Villarreal then leading the game 2-1, when the ball struck the arm of Bruno in the box. The defender had little time to move his arm, however, and made no apparent deliberate movement towards the ball. Manzano though pointed to the spot, from which Cristiano Ronaldo duly dispatched to draw the score level.
"I don't know if he sees yellow better than white" - Roig
"You all know about this," fumed Roig. "It didn't hit him totally on the hand, but on the shoulder and the arm. It came from a rebound off a teammate. I don't think it was a penalty.
Roig went on to allude that the referee favoured Real Madrid with the decision; an opinion echoed by much of the Catalan press on Monday morning after Real Madrid's stunning recovery – scoring three goals in the final 30 minutes of the match – saw them leapfrog Barcelona and regain LaLiga top spot.
"I don't know if he sees yellow better than white," he said.
"[The penalty decision] killed the game. It is necessary to clarify if a ricochet is a penalty or not. I do not think so".
"It was a great reaction [by Madrid], but we're not talking about an unfair penalty that has allowed them to come back. I have not said anything to Gil Manzano. He knows what he has to do. A ricochet is not a handball."
Real Madrid vs Las Palmas coverage | LaLiga Santander