Madrid-Villarreal referee finds "Thieves" note on car windshield
Gil Manzano, who controversially awarded Real Madrid a penalty and sent a Villarreal player off for protesting the decision, has reported his discovery to the Spanish Football Federation.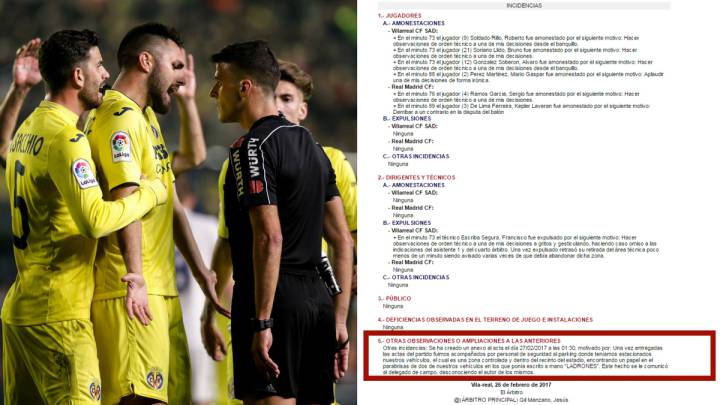 Referee Jesús Gil Manzano, who awarded Real Madrid a controversial penalty on Sunday night in their 3-2 comeback win over Villarreal, found a note on his car following the match with the word "Thieves" written on it.
After finding the note, a report was sent to the Spanish Football Federation (RFEF) reporting the incident, though the authors of the message have not been identified.
Manzano's car, as well as those of his assistant referees – who also found the same note posted on their windshields – was parked in a private enclosure near Villarreal's Ceramic Stadium.
Controversial penalty decision
Whoever the wrote the note, however, was almost certainly motivated by the spot kick and red card awarded against Villarreal in the 73rd minute of the match.
With the home side leading 2-1 at that point, the ball rebounded onto the arm of defender Bruno at close range, who could do nothing to avoid contact.
Despite the apparent accidental nature of the handball, and the fact that the ball came off a teammate, Manzano judged it to be a foul, also sending off Villarreal's Fran Escribá in the process for protesting the decision.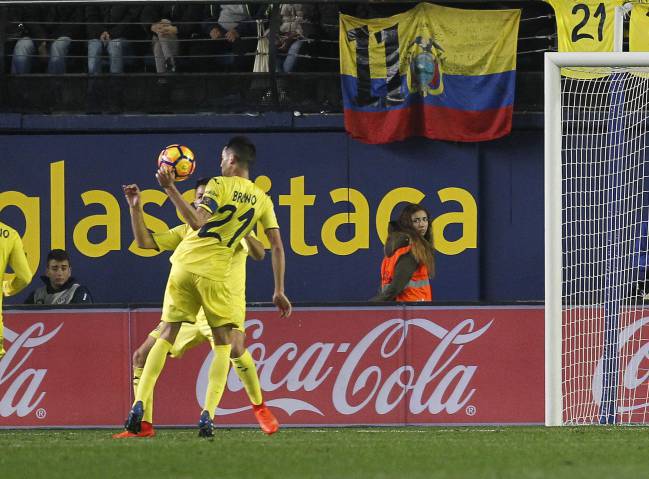 Referee left stadium with Madrid merchandise - Villarreal owner
Cristiano Ronaldo dispatched the resultant penalty, making it 2-2, before Alvaro Morata completed the unlikely turnaround ten minutes later.
To add to the controversy, Villarreal's president, Fernando Roig, later made the astonishing claim that he saw Manzano leaving the stadium carrying Real Madrid merchandise.
Real Madrid vs Las Palmas coverage | LaLiga Santander