FIFA
FIFA delays decision over Palestinian dispute with Israel
Palestinians have been pressuring FIFA to take action against Israeli clubs playing in Judea and Samaria.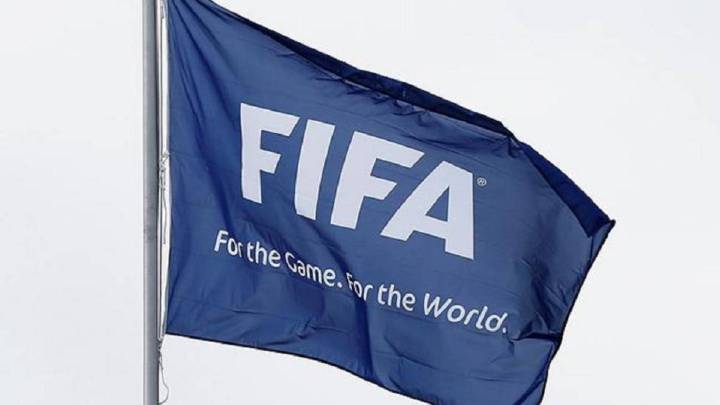 On Thursday, FIFA Congress decided to postpone deliberations over a Palestinian measure to punish Israeli clubs playing in Judea and Samaria.
By a vote of 138 to 50, FIFA approved a motion to delay a decision on the issue until March 2018.
This decision stipulates that the matter will not be entirely retired from FIFA's agenda, but rather, it will have a nine-month extension to continue trying to find a suitable solution to the problem.
According to FIFA's President, Gianni Infantino, the federation was likely to decide in October if the measure to punish Israel stays on the agenda.
The heart of the matter
Six Israel Football Association (IFA) teams are based and hold their home matches on lands that according to West Bank Palestinians were unlawfully taken from them.
According to Article 72.2 of FIFA's statutes, "Member associations and their clubs may not play on the territory of another member association without the latter's approval."
West Bank territory occupied by Israel is considered by FIFA to be part of Palestinian association's territory.
Palestinian Football Association (PFA) called FIFA to debate on the "official recognition of the Palestinian Football Association's entitlements to all of its rights as described in the FIFA Statutes".
PFA seek to pass a measure to sanction IFA over the issue, action that could risk Israel's membership to FIFA.
According to IFA's chairman, Ofer Eini, the Palestinian campaign is merely an attempt to politicize sports.
'The Palestinian proposal's sole goal is to ensure that this body, rather than deal with soccer, deliberates over international borders. But we know that other countries also have conflicts over borders; let's let politicians do their job and we will do our job by dealing with soccer,' told Eini.
On Tuesday, FIFA's chief Middle East negotiator, Tokyo Sexwale, brought together Israeli and Palestinian FA's chairmen, Ofer Eini and Jibril Rajoub, in order to reach an agreement. However, the meeting broke down in hostility.
Human rights groups involved
International Human Rights groups got involved in the matter. Human Rights Watch, Avaaz and the European pro-Palestine lobby group, EuMPP, called for FIFA to block IFA from organizing matches in West Bank settlements.
Israel and Palestine advocacy director at Human Rights Watch, Sari Bashi, said that delaying the issue shows no "compliance from FIFA with basic principles of good governance and human rights… FIFA will continue sponsoring games on stolen land, contrary to its statutes and human rights responsibilities."
Netanyahu praises FIFA
On Thursday, Israel's Prime Minister, Benjamin Netanyahu, posted a video praising FIFA's decision.
'We won another battle over Israel's world standing; we thwarted an attempt to hurt Israel's stature in FIFA. I would like to thank all those who took part in this effort: Culture and Sport Minister Miri Regev, Israel Football Association Chairman Ofer Eini, and the people working for me at the Foreign Ministry, the Prime Minister's Office and the National Security Council. I believe this is an important accomplishment, and we will continue to safeguard Israel's standing,' praises Netanyahu.
The conflict will continue
According to PFA's chief, the matter will be taken to the Court of Arbitration in Sports (CAS) based in Lausanne, Switzerland.
"We fear Mr. Infantino's action of today has set a precedent where governments decide the agenda for a FIFA congress, and violations of the statutes and misuse of its legal devices become so common in a way that encourages those who allow football to be used as a tool to normalize oppression.
"We will pursue the matter in the Court of Arbitration in Sport (CAS) because we consider the way in which our proposal was overthrown by Mr. Infantino illegal, and an additional violation of the FIFA Statutes and standing orders of the congress".
Israel's settlements in the West Bank are considered to go against the Fourth Geneva Convention and are considered by many legal scholars to be be unlawful according to international law.