Neymar to PSG: the reasons why
In this week's edition, France Football looks at why Paris Saint Germain are an attractive proposition for the Barça winger. There are four key reasons.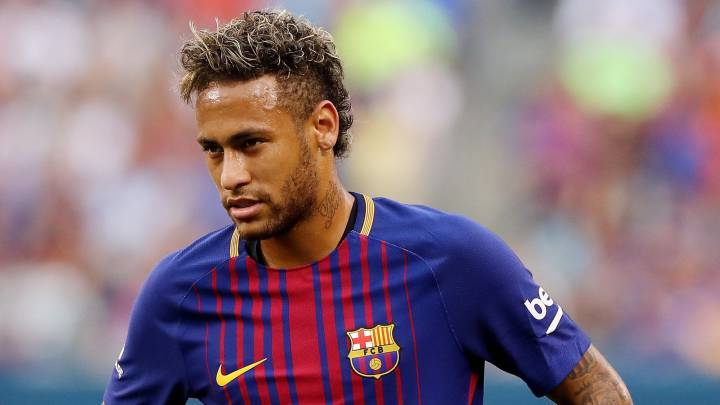 The soap opera surrounding Neymar's potential move from Barcelona to PSG is dominating the collective front page of the sporting press. The French magazine France Football has dedicated a special report to the reasons behind the Brazilian's desire to switch Catalonia for Paris.
Messi casts a large shadow
The first factor that France Football discusses is simple: Neymar wants to be the undisputed leader of a footballing project. That will never happen while he is a team-mate of Lionel Messi.
The Brazilian always speaks glowingly of his Argentine 'MSN' companion, and while it appears that the pair have a tight relationship, the reality may be different. Neymar wants to shine outside of Messi's shadow, an ambition that also led Samuel Eto'o and Zlatan Ibrahimovic to seek a way out of Barcelona.
France Football also suggests that the close friendship between Messi and Luis Suárez makes Neymar feel a little out of place, despite his insistence that he is "very happy at Barça".
The Ballon D'Or
Related to the first point, the magazine emphasises the strength of Neymar's desire to win the Ballon D'Or. According to France Football, the player has been desperate to lift the prize since his arrival in Europe in 2013. His position in Lionel Messi's shadow has inhibited his ability to do so, and he even finished behind Luis Suárez in the last vote.
Neymar believes that moving to PSG would increase his chances of lifting the prize he so desires.
A Galáctico's contract
The financial clout of PSG's offer will undoubtedly influence Neymar's decision. The French magazine assures that he would become the best-paid player in the world, above Messi and Cristiano Ronaldo, if he were to sign for PSG.
Neymar's father must also form part of the equation. PSG would also be willing to offer him a succulent sum of money to facilitate the transfer.
A Brazilian enclave
Finally, France Football stresses the importance of the fact that many of Neymar's Brazil team-mates play for PSG (Marquinhos, Thiago Silva, Dani Alves, and Lucas Moura). It is a determining factor, and could tip the player in favour of a move to Paris. At Barça, Neymar enjoyed particularly firm friendships with his compatriots Douglas, Dani Alves, and Adriano.