Mourinho: I "almost had to beg" Real Madrid to let me leave
Speaking in the US, Manchester United manager José Mourinho has looked back on his departure from the LaLiga giants in 2013.Sevilla-Leganés: Copa del Rey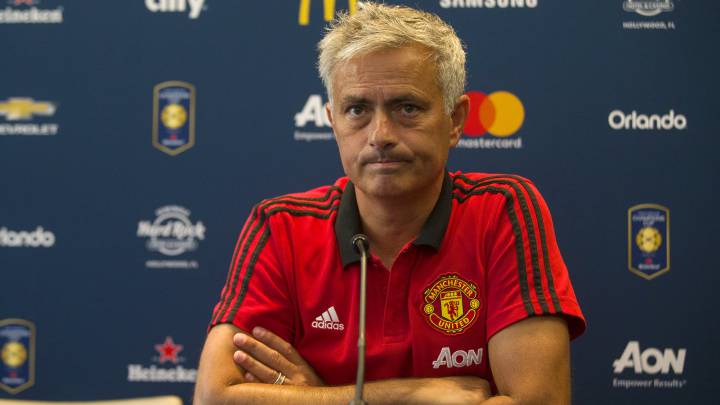 Former Real Madrid head coach José Mourinho has told a Q&A session with journalists in the United States that he "almost had to beg" Los Blancos' hierarchy to let him leave when his turbulent three-year reign at the Santiago Bernabéu came to an end in summer 2013.
Mourinho's remarks came as he compared the task he faced in Spain - where he won one LaLiga, one Copa del Rey and one Spanish Super Cup - with his current challenge as manager of Manchester United, who are in the US along with Real for the pre-season International Champions Cup tournament.
Mourinho: United task similar to when I went to Real
"There was an evolution and Manchester United did not follow that evolution, and my work is not just about arriving at a football team and developing the football team to attack, it was more than that," said Mourinho, whose United side beat Real on penalties after a 1-1 ICC draw on Sunday, in comments published by the Manchester Evening News.
"It was to go into the structure and to try to adapt the structure around the football team to a new dynamic. And that was the same at Real Madrid [when he arrived in 2010], a big club with big expectations but a difficult period with the evolution of other teams and the distance between Real Madrid and Barcelona growing bigger and bigger and bigger.
On Real Madrid exit: "We all felt the difficult part was done"
"To be honest, with the club's structure [at Real], they wanted me to stay, they didn't want me to leave. Everybody in the club - the president, the CEO, the board, myself - we all felt after the years I was there that the difficult part of the job was done, and they wanted me to stay. In fact, I almost had to beg to let them let me go. I don't think that at United is going to happen, because I don't want to go."
Mourinho also assessed United's chances of claiming a first English championship since 2013 next term. "I don't think we are big candidates for the title, but we are [contenders].
"We are not the best squad in the world and don't have the best players in the world; or if we do, then we have some, not eight or nine or 10 like some other big clubs have. But I like them all. That is something during your career that does not happen every season. It's difficult to like players the way I like these guys."