"I have never hidden anything nor tried to avoid paying taxes"
Cristiano Ronaldo released a statement after appearing on court on Monday to testify in a case of alleged fraud against the Spanish tax authorities.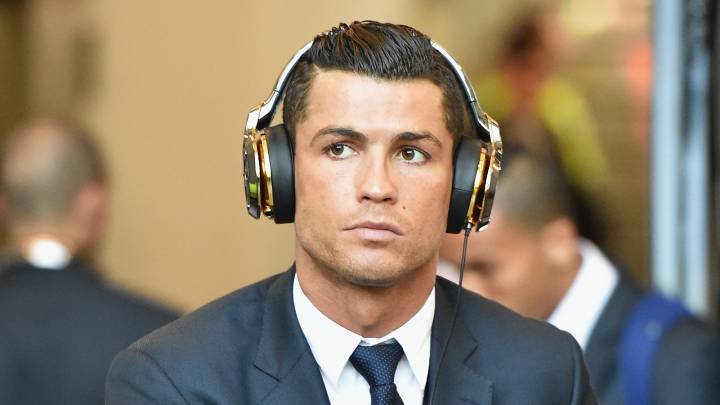 Cristiano Ronaldo released a statement after appearing before a magistrate in Madrid to answer to accusations of tax fraud in which the Real Madrid star said he had "never hidden anything" and had at no time "attempted to avoid paying taxes."
"The Spanish tax authorities are fully aware of all of my income, because all the necessary information has been provided to then; I have never hidden anything nor tried to avoid paying taxes," the statement read.
"I believe everybody has to pay taxes in accordance with their income"
"I always complete my tax returns voluntarily because I believe that everybody has to pay taxes in accordance with their income. Those that know me know what I ask of my financial advisors: that they make sure everything is up to date and correctly paid, because I don't want any problems," Ronaldo continued.
"When I signed for Real Madrid I did not create a special structure to manage my image rights, I retained the same people that managed my affairs when I was in England… the lawyers that were recommended to me by Manchester United in 2004, a long time before I ever thought about coming to Spain. The structure was one that was normal in England, it was examined by the British tax authorities and they confirmed that it was legal and legitimate."
Ronaldo went on to explain that the structure in question was in place for his image rights between 2010-2014, the period during which the Spanish tax authorities claim the player defrauded 14.7 million euros, was the same one that he had while at Manchester United between 2004 and 2009. The Real Madrid star's statement, drafted by his lawyers, said there were only two differences during those time periods: he stopped using a UK company, "which was unnecessary as he no longer resided in that country," and that the player "personally assured that he was paid the full amount of his image rights while he was a resident in Spain in order to meet his Spanish tax obligations."
The statement also noted that: "Since 2015 Cristiano Ronaldo has ceded his image rights to a third party, independently paying the taxes due."
Ronaldo's statement concluded: "Now it is time to let the justice system do its work. I believe in justice and I hope that, in this case as well, there is a just decision. And in order to avoid any unnecessary pressure or contributing to any kind of parallel trial, I have made the decision that I will not comment further about this issue until that decision is made."
Cristiano's statement to the press
Ronaldo arrived on Monday morning at the courts in Pozuelo de Alarcón (Madrid), where he had been summoned to testify in accordance with the investigation into a case of alleged tax fraud. The Real Madrid player entered the judiciary premises through a side entrance of the court thus avoiding the dozens of journalists who awaited his arrival at the main door.
Following Ronaldo's testimony before the examining magistrate, Mónica Gómez Ferrer, where he only answered questions from his lawyer and not those of the Attorney General or the State Attorney, Iñaki Torres of Gestifute appeared in front of the press to say that the player had left the premises and that he would not be speaking to them.