Mané shown straight red after horror challenge on Ederson
The new Man City keeper was stretchered off in a neck brace to receive treatment after the Liverpool striker chased down the ball but completely mistimed his effort.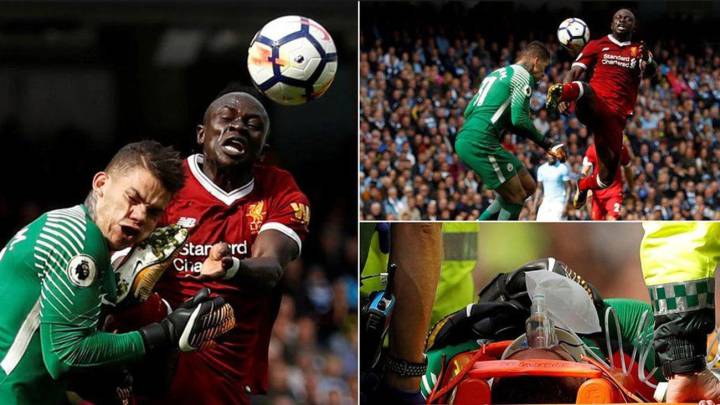 Straight red
The biggest talking point the first half in Saturday's lunchtime kick-off at the Etihad between Manchester City and Liverpool was the straight red card shown to Sadio Mané in the 36th minute of the game. As Liverpool's Senegalese striker raced after the ball he raised his leg high, studs showing, and collided with the Ederson's head, leaving the City keeper in need of immediate medical attention.
Stretchered off
The game was stopped for nine minutes as Guardiola's new signing, brought from Benfica, required treatment and was stretchered off the pitch in a neck brace and was substituted by Claudio Bravo. Ederson was taken to the Etihad Stadium's medical centre to check for possible cheek and jawbone fractures, but to the relief of everyone in the stadium, he re-appeared at the end of the game with a bandage on his cheek.
Debate
After the incident completely changed the complexion of the game, the post-match talk centred almost entirely around John Moss's decision to show the Liverpool striker a straight red, with many arguing there was no intent and the player was simply going for the ball. However, the letter of the law states that endangering the safety of an opponent warrants a dismissal.
Ederson's face after the incident
The good news is that Ederson came back out into the dug-out just before the end of the game, having received treatment, but seemingly in good spirits. A photo was later posted of the effect of the collision.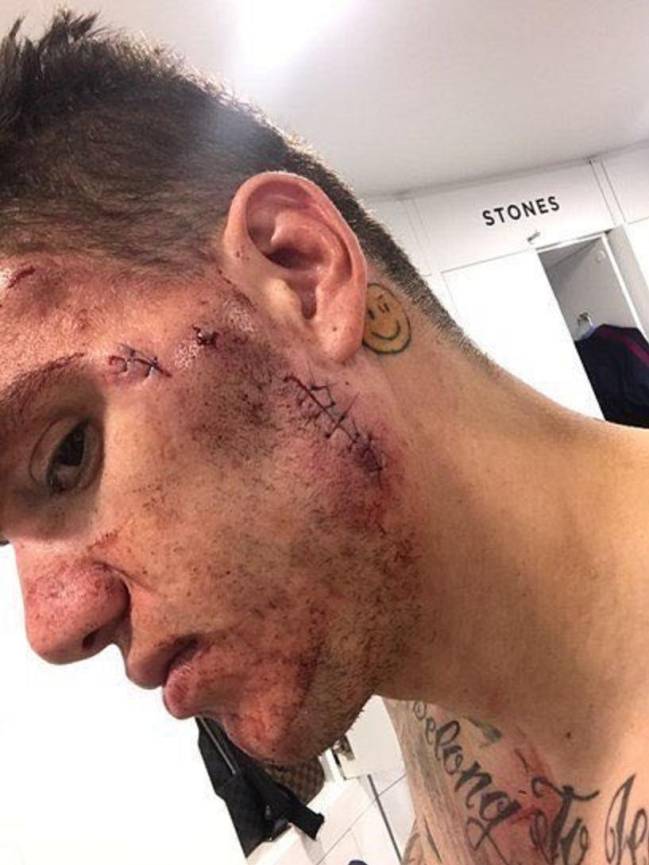 Liverpool to appeal three game ban
Sadio Mané was handed a three-match ban for the offence, the standard for dangerous play. According to Sky sources Liverpool will appeal, arguing the punishment is excessive.