Lopetegui passes Costa in the Wanda without as much as a 'hello'
Diego Costa and Julen Lopetegui crossed paths at the Wanda on Saturday and it is unclear as to whether the pair had any interaction as Costa seems to be out of Spain's World Cup plans.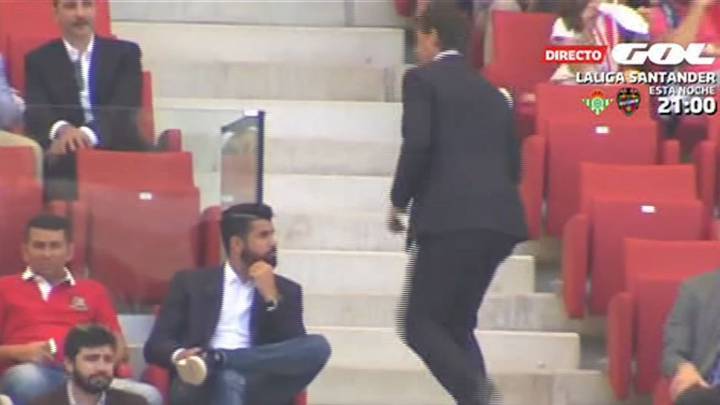 Diego Costa was at the Wanda Metropolitano on Saturday afternoon to see Atletico Madrid take care of business against Sevilla. Chelsea and Atletico came to an agreement over the sale of the player and the striker attended the game after completing his medical at the club despite the fact that it is not official just yet. He will be back in red and white, however, on January 1st when Atletico's ban on registering players is complete.
The 28-year-old wants to get life at the club started and be in the best possible shape in order to make a run at a World Cup place in Spain's squad. He has admitted that he is afraid of what lies ahead with the infamous Profe Ortega lining up a personal training plan to ensure that is the case.
Julen Lopetegui, the current manager of Spain, was also at the Wanda on Saturday and Gol have released photos of the pair crossing paths without as much as a handshake or hello. There is no reason to believe, however, that the relationship between the pair has deteriorated but the coach might be looking at different options for next summer.
He called up David Villa for the most recent games against Italy and Liechenstein and with Costa having last played on May 27th, it might be a stretch to think that he can do enough in the space of five months to convince Lopetegui of his credentials.