DORTMUND-REAL MADRID
Mario Gotze warns Real Madrid: "We are in very good form at the moment"
The Borussia Dortmund player is expecting a difficult game but warns Real Madrid that they are playing very well and have home advantage.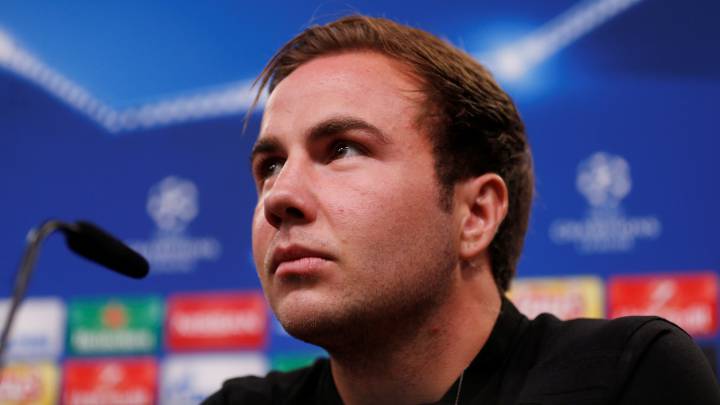 Mario Gotze spoke ahead of Real Madrid's visit to play Borussia Dortmund in the Champions League and issued a warning of sorts to Zidane's side.
Playing Real Madrid once again: "We have played Real Madrid in the past, and they have always been good games. We are happy to met them again, we play at home and it will be a good encounter."
Key to the game: "That's a good question...if we knew that though, it would be an easy game. We are looking forward to a difficult game, we have a lot of respect for them because they won the last two Champions Leagues. But this is a new season, we are in a very good moment and we will perform with all the effort we can. We are confident in ourselves and we are playing at home."
Pressing style from Dortmund under Bosz: "The team, and all of us, have done very well. I haven't seen it before and it's a step forward. You can see it in our results and in the goals we have scored. It's a good idea and the type of football that I can relate to and play. I'm delighted with it. We move the ball to the central man and we give ourselves an advantage."
Psyhcological advantage in the stadium: "We know that here we are very good but that's not going to help tomorrow. It's a new season and we will arrive to the game focused on the task at hand and our opponent."



Champions League
*Update 25 de septiembre de 2017