SEVILLA 3 - 3 LIVERPOOL
Sevilla stun Liverpool in six-goal Champions League thriller
The Spanish side were trailing their Premier League rivals by three goals as they went in at half-time but came out fighting and earned a deserved point at the death.Champions League Final: Real Madrid - Liverpool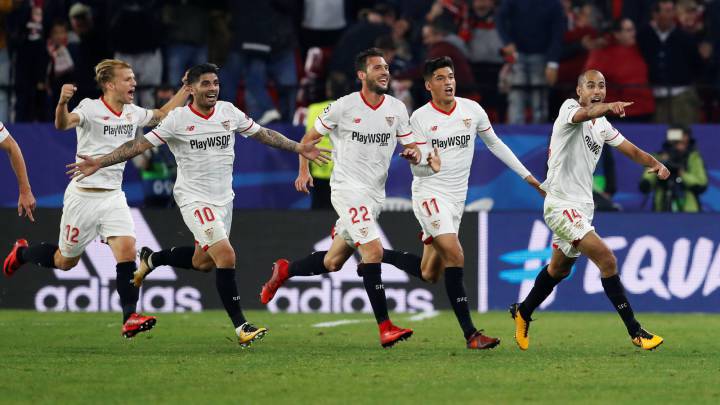 We brought you live coverage of Sevilla hosted Liverpool in the Champions League matchday 5 encounter from the Ramón Sánchez Pizjuán. And what a game it turned out to be.
Sevilla vs Liverpool: match report
We've heard the phrase countless times before, "it was a game of two halves," and tonight's Premier League visitors were part of one of the most famous of these as they fought back from three nil down in Istanbul to eventually lift the Champions League trophy. Well, tonight it was The Reds who were turned over in the second 45, a result that puts their continuation in Europe's showpiece competition at risk.
Firmino and Mane quieten the Pizjuán
Jürgen Klopp could not have asked for a better start. The clock hadn't ticked much over one minute when Philippe Coutinho delivered a corner which was flicked on at the front post by Georginio Wijnaldum and the deep, late run to the back post of Firmino wasn't picked up allowing him to drill home past Sergio Rico. The red and white sails lost some of their air but after a few minutes it was clear that Sevilla were fired up enough to get back into the game quickly. Chances came, good chances, for Nolito and then Ben Yedder but both were unable to convert. More were surely just around the corner. No. Instead, a corner was to be the undoing of their own defence once again.
If the opening goal was off the training ground - and it certainly looked that way - then Berizzo may forgive his players being caught out with its perfect execution. But to be done with an almost identical move is unforgivable. Maybe the covering defenders were keeping Firmino under watch, however it was Sadio Mane this time making the late run. Firmino managed to turn provider with the flick and the Senegalese forward got low and guided a unsaveable header home. Sevilla were being made to pay for those missed opportunities. That was enphasised further as Mane repaid his Brazilian strike partner, with some good fortune, as his shot was saved by Rico and rolled into the path of Firmino just a few yards out with the goal wide open and waiting. Three up and surely a controlled, conservative performance in the second half to secure top spot in the group. Not so.
Sevilla ignite the crowd and Group E
Whatever Berizzo said at half time worked. Sevilla came out with belief, desire and intent. Their opponents kicked off but were defending a corner inside a couple of minutes. They didn't notch as early as Firmino had in the opening exchanges of the match but it wasn't far from coming. Five minutes in and Sevilla old boy, Alberto Moreno, gave away a free kick with an unnecessary and clumsy foul. Ben Yedder's perfectly timed run towards the front post gave him the opening to glance Banega's delivery goalwards with a flick of the head. It nestled just inside the far post as Karius stared longingly. Still, a two-goal cushion, with a constant threat in the other direction should be enough, no?
But for a few moments to kill off the game, the pressure continued to mount against the visitors and as it did, so did the noise levels around the Pizjuán. The biri-biri fans don't need much invitation to raise the roof and when a penalty was awarded from more poor control and judgement from Moreno, they duly did. Ben Yedder had to retake the spot kick but swapped right for left to send Karius the other way. The game was on.
As Liverpool dropped further back, looking to absorb the pressure and hope to hit on a speedy break time looked to be running out for the hosts, eager to keep a chance to top the group for the final game. Eventually it came, another corner, this one in the 93rd minute, and a now-typical clearance attempt from the Reds' in their area. Pizarro finishing it off in the crowd. The game was drawn, the spoils shared, and it was the fairest result, although some may find that harder to see than others.
Sevilla vs Liverpool: how it happened
We hope you enjoyed our coverage tonight and thank you for joining us. 
Full time!!! Sevilla 3-3 Liverpool | What an ending to an enthralling game. It's as you were in the table with both games in matchday 5 ending level and means there's plenty still to play for in the final games.
Corner partly headed clear but it drops at the feet of Pizarro who fires home through the crowded box. What a second half from the Spanish side
90'+3' Goooooooooaaaaaaaaalllll!!! Equaliser from Sevilla
90'+2'   Liverpool on the other hand are hoofing the ball clear at any opportunity. Sevilla win a corner and put everyone in the area.
90'+1'   Sevilla maintain the pressure, going high and long if needed almost in hope of causing a mistake near Karius' goal
90'   There will be four added minutes 
89'   Berizzo and Klopp are great fun to watch on the sideline, both so animated. They and the fans are getting equally frustrated now at any decision that goes against them.
87'   Mane collects the ball on the left of the Sevilla area and is immediately pounced on by three white shirts. He wins a throw and then gets another chance to run at the back line from wide. Faint shouts for a penalty as the striker goes down under pressure. Not for me, son.
85' Alex Oxlade-Chamberlain replaces the ever-running Salah. He'll have to work just as hard in his own half it would appear
83'   Sarabia and Escudero combine again in a dangerous position but the play is intercepted. Sevilla are finding holes between the lines that they couldn't for much of the first half. Liverpool are working hard but dropping deeper as the minutes tick away.
80' Emre Can sees yellow. I didn't see why! Something about pushing an opponent I believe.
80' Goal scorer Ben Yedder trundles off for Correa. Can he make a difference in the final 10 minutes?
78'   ...as I say that, a break does present itself and a 50:50 in the middle of the park quickly becomes a 70:30 when Salah is one of the runners. Hi flicks the ball around the sliding defender and heads down the right wing. A roll forward into the path of Can looks to have opened up the home defence but instead of shooting the young German tries to slide the ball across to the waiting Mane for a tap in. Great block goes out for a corner.
77'   As Sevilla continue to look for the long diagonal and then delivery from wide, Liverpool's defence are struggling to make anything going forward.
75'   It's fair to say that Liverpool's attacking threat has diminished to almost nothing, passes less assured, space being shut down. Sevillian tails are up and it is they who are controlling this.
72' Luis Muriel had just come on for Nolito, for those confused
72'   Vazquez is taken down by Milner as Sevilla look to build quickly but as the ball is worked out left to Luis Muriel he fouls Lovren in a cross of legs.
71'   Salah receives possession again in his wide right berth and dribbles insides two players before the ball is laid off and back to the Egyptian whose effort is deflected wide.
70'   Liverpool create their first real, if short-lived, passage of play as Milner then Firmino and Salah try to create an opportunity, spreading the play across the edge of the area.
68' Jordan Henderson gets a card for trying to match his opponents' grit. 
68'   High energy from the hosts now, fighting for everything and sensing blood. Right in their own defensive corner they are doubling up and playing the ball out. The boys in white are first now to the loose ball, heads most certainly high.
66'   Sevilla again on the front foot as a free kick is blocked for a corner and the corner then cleared to safety. Lovren and Klavan having a busier time than they may have expected this half.
63' Coutinho and Moreno off for Can and Milner. Sensible to remove Sevilla's most dangerous player!!
62'   Klopp must be going insain out there as his team give up more and more possession. Another chance as Escudero fires in from close range and Karius somehow palms it into the ground, it bounces up and away off the bar. A foul looked to have annulled it had it gone in. 
60' GOOOOOOAAAAAAL!!!!! Game well and truly on as Ben Yedder scores twice (the first penalty disallowed for an infringement).
59'   Penalty!!!!! Moreno again at fault, miscontrolling then stretching out to recover and tripping Ben Yedder
56'   The noise level in the Pizjuán has gone up a notch or three as Sevilla look to add to their tally. Escudero delivers well from the right but it's cleared by Lovren. Sevilla sense a less than composed opponent right now.
53'   Coutinho fouls Vazquez, who's been getting plenty of the ball since coming on, but it's Gabriel Mercado who goes into the book for complaining to the ref about no yellow for the Brazilian. He's not chuffed.
51' Gooooooaaaaaaalllll!!!!! ben Yedder meets the cross beautifully with his head and guides the ball into the far corner. Karius no chance. No more than they've deserved for such a positive start. Visitors haven't done anything of note yet.
51'   Silly free kick given away by Moreno as he gets back into his left back position - not the first time Liverpool fans have heard that. Free kick from the right and it'll be the sweet right foot of Banega to deliver...
48'   Sarabia makes what looks at first glance a nice run in behind the defence but is ruled offside before being clattered by Karius.
47'   Sarabia swings in a corner from the right. Klavan meets it only for it to be picked up again by Banega and swung back in. The big Estonian again gets rid. Good early intent from the home side.
46'   Immediately Sevilla win back the ball and Vazquez is involved with what could have been an opening. Good covering from Lovren to remove the danger inside the area.
Let's go!
Teams are heading back out and there's a change for the home side. N'Zonzi off and  Franco Vazquez on
I should make it very clear that although Liverpool have maintained their threat, the two chances around 20 minutes in that fell to Nolito (saved onto the post) and moments later Ben Yedder (Karius beaten but just a few inches off target) could have completely changed the atmosphere around here. The visitors took advantage.
Berizzo on the other hand will have been planning a second half strategy since the half hour mark when Firmino scored the third. How does he get his side back into this without leaving his goal exposed to one of the fastest strike units in European football? He gets paid to figure that out.
And that's it. The referee brings the game to the break and Klopp's troops will hardly believe the position they're in. Three up and a solid performance required in the second half to ensure top spot.
45'+1'   Sevilla try for a final flurry but it's just not happening for them now. Offside for Banega and then Karius takes a Nolito cross well. Can't be much time left...
45'   Two minutes to be added.
45' A yellow for Banega as he decides he'd like to swap shirts early with Coutinho. Will they Ever learn?
44'   Strange corner to give away there by Moreno. The ball was curling in from Lenglet and the Spanish Red seem to miscue his clearance. Nothing comes of the corner.
40'   Salah gets another run at the defence, this time popping up on the left side, and gets through on Rico. The stopper completes his job description and the ball bounces high and then headed away by Pizzarro.
38' Moreno is shown a card after fouling Mercado
38'   This time nothing comes of the corner - well unless you enjoy a wild airshot - and Sevilla look to counter. Space is at a premium though. Nolito manages to find some and gets a cross in but Wijnaldum heads it away and they start again after being pressed back.
37'   A little composure being shown amid the hectic nature of this game as Liverpool work the ball from left to right just inside the Sevilla half. It ends with the twinkle toes of Coutinho and Salah combining down the right and a shot away from the latter is defelected for a corner.
34'   Spartak's dropped points earlier this evening means that Sevilla are still almost guaranteed a place in the next round but they'll want to try and get something back before the break to make a comeback more likely. Mercado lifts the ball from wide into the area but Klavan is their to clear.
31'   Immediately from the kick-off Sevilla almost create an opening. It's Banega again who looks to create and then Ben Yedder sends the ball into the area but Klavan collects well. Surely it's a question of keeping control now for the Reds.
30' Goooaaaaalll!! It's 0-3! This time the speeding Mane hits the inside left channel, gets a shot away as he leaves defenders chasing dust and Rico's fine save is not rewarded as it drops into the path of the supporting Firmino who controls with his right and sticks it away with his left. Wow!
30'   Good play from Lovren as he wins a goal kick under pressure in the corner. 
26'   Banega looks to deliver from deep but Ben Yedder is offside. 
24'   Escudero does well to stop a promising Liverpool attack from Coutinho but that second goal must have hurt Berizzo and co as they were causing all sorts of problems for the visitors. Can they fire it up again?
22' Goal!!! It's a replica of the first!!! This time a flick on by Firmino and Mane heads in at the back post. Fool me once...
22'   Liverpool go straight up the other end and Firmino shows he's not a slouch by out-pacing the defenders and firing a left-footed shot away. Rico half blocks it and it spins wide. Corner.
20'   What a couple of minutes!! Sevilla pushing and pushing and Nolito gets set free at goal. His shot is tipped by the outstretched Karius and comes back off the inside of the post and he dives on it. Then another break and Ben Yedder is through on Karius. His effort from the right beats the keeper but bounces just wide of the post. A goal feels like it's coming...but this is often where Klopp's side are most dangerous.
16'   Joe Gomez whips in a cross from a Wijnaldum cut back which is cleared well by Lenglet.
15'   Much better from Sevilla who have found their feet again after that initial setback. They drive down the centre and almost get a shot away but it's stolen by Henderson at the last minute and Liverpool break. It doesn't lead to much as Sevilla close down well in the middle of the park.
13'   Chance for the home side. Escudero with the final shot into the side netting after neat play between him and Nolito. Klopp will have noted how easy it was for them to create that opening down the inside left channel.
11'   I should point out that the previous delivery was from Banega, normally so precise. Sevilla starting to impose themselves a little more now.
9'   Sevilla build up some pressure down the left of Liverpool's half and win a free kick midway into it. This could be the first chance the hosts have to threaten... The ball is swung into a busy area but it's a complete waste as it flies on through to the hands of Karius in goal. That is the type of thing that enfuriates teammates.
7'   Another corner for the visiting Reds as mane pushes forward on the left and his cross is deflected. Coutinho sends it in from the far side but Rico flies out with two fists and makes perfect contact to clear the danger.
5' Bit of a nasty challenge there from Banega on Mane but the Senegalese forward is fine to go own. Sevilla look a little rattled as Coutinho puts pressure on Escudero and almost capitalises.
3'   Well, that early goal may not have been expected by the positive home fans or the players in white but they'll need to reorganise and get back into this.
2' Gooooaaaaaalllll!!! Firmino finishes off the flick on from Wijnaldum as he ghosts in at the back post.
1'   Early pressure put on Sevilla as they look to play the ball around and Salah wins a corner.
And we are off! Sevilla get us underway playing from right to left as we look on.
The teams are out and getting into position for kick-off. Who'll take the initiative early on?
Nice touch from the home organisers as the floodlights drop and the fans hold up their specially-provided flashing wristbands. All to the sound of Sevilla's Centenary 'Himno'. What a way to start.
Jürgen Klopp has been speaking in the tunnel about "being aggressive, but not too aggresive" while acknowledging that his side performed well in the Anfield meeting of these sides despite not taking all three points.
The atmosphere here is already getting the hairs on the back of our necks tingling. A scouse rendition of You'll Never Walk Alone (thanks to Sevilla's generous music choice) had the accompanying noise of the home fans singing their own songs. Two sets of fans trying to outdo each other for passion. Brilliant!
Big news coming in from Russia will be pleasing to fans of both the Andalucian red and whites and the Merseyside Reds. Leading going into stoppage time, Spartak allowed Maribor to sneak in for a 91st minute equaliser and the game has finished 1-1. That keeps the Moscow side a point behind Sevilla and takes off some of the pressure for the top two.
So, as expected, Klopp has made just a couple of changes from the side that rolled over Southampton at the weekend with regular CL keeper Karius and right-back Gomez coming in. Berizzo has gone for Mercado at right-back (after being rested at the weekend) and with central defensive injuries has chosen Geis alongside Lenglet. They're likely to have some questions asked tonight as the Brazilian/African attack run at them.
There's under 20 minutes to go in the early kick off from this group in Moscow where Spartak are being held by Maribor. This would be good news for both Sevilla and Liverpool if it stays this way. We'll keep you posted.
...talking of Sid Lowe, if you're looking for a slightly longer read ahead of kick off, why not jump on his interview with Liverpool's re-energised left-back, Alberto Moreno where the player talks about winning trophies with The Reds, his change in attacking/defensive philosphy, and being back in Sevilla.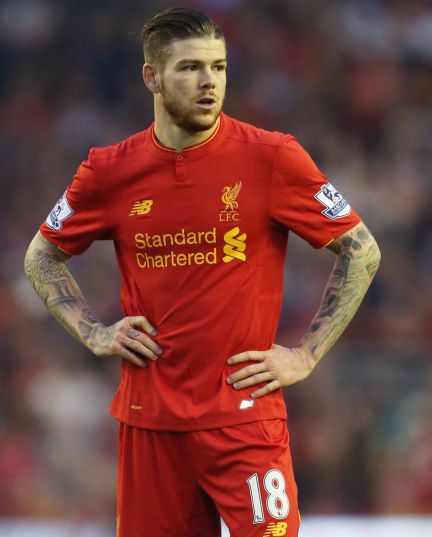 Liverpool fans are unlikely to be too concerned about those records mentioned, though, as they've seen the potency of their sides attacking flair go from strength to strength in recent weeks while defensively they look more assured. Sevilla have certainly improved from their night at Anfield in Matchday two, where they somehow left with a point after being outplayed for the vast majority of the game, but an on-form Merseyside outfit should take all three points tonight and assure qualification.
More positive thoughts for the home fans can be taken from their side's recent history at the Pizjuán. Not only have they won their last seven games there (Istanbul Basaksehir being the last team to hold them, but they are undefeated in their last 25 at home. Would Klopp take a draw before a ball is kicked?
They played for Liverpool ! Morientes, Suso, Anelka....12 players that you may not remember playing for Liverpool. A trip down memory lane with our photo gallery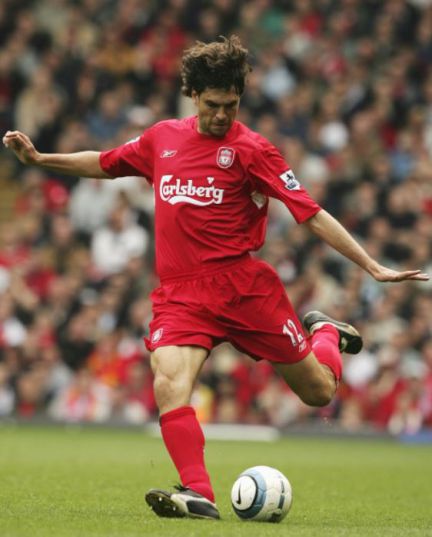 A spot of defensive bother for Eduardo Berizzo as experienced international Simon Kjaer has been ruled out of the game tonight.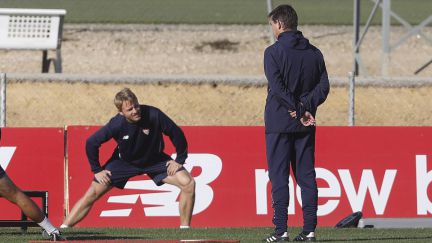 Speculation this week from former Egypt international Mido as the former West Ham, Spurs and 'Boro (among others) too to his Twitter account claiming that Mohamed Salah is destined to play for Real Madrid.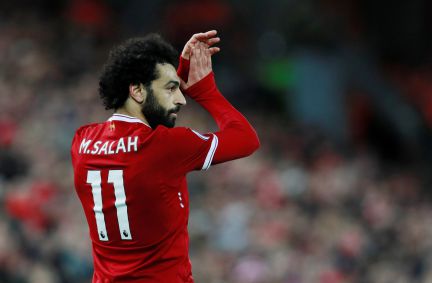 Sevilla vs Liverpool: preview
This penultimate MatchDay meeting could well play a big part in determining who finishes top of Group E and avoid a potentially nasty surprise in next month's knockout round draw. Liverpool, who sit top of the section on eight points, are guests of Sevilla, who are just one point behind in second place. For the leaders, it's a glorious chance to mathematically guarantee their place in the next round either as group champions or runners-up; while for Toto Berizzo's side, this represents perhaps their last opportunity to nudge Klopp's side off top spot and claim it for themselves.
Much has changed since the two teams played out a 2-2 draw at Anfield on MatchDay 1. Both Sevilla and Liverpool are now firmly in their stride and have settled into the rhythm of the respective domestic leagues. And both teams appear to have smoothed out any issues they had at the start of the campaign.
For Liverpool, that has meant their problems at the back. At times in defence, Klopp's team have looked so haphazard, so all over the place, they've seemed more like Norman Wisdom, on a Segway, driving down the Dock Road than a Champions League-level rearguard. Happily for the German, those glitches seem to have been resolved. Whether it's because the team is now pulling together to defend as one, or perhaps because Simon Mignolet has decided to stop communicating with his centre-backs in Flemish, the Reds' defence is water-tight once again and have kept clean sheets against Southampton, Maribor (twice), Huddersfield and Manchester United.
Like their guests tonight, Sevilla have also had to address problems in defence. The 5-1 tonking they suffered in Moscow last month, their heaviest defeat in club history, was a massive blow to morale. But they've recovered since then, and even got their own back on Spartak with a 2-1 home win in MatchDay 4. Berizzo has been tweaking his team since their visit to Anfield and seems to have finally arrived at the right formula with either Steven N'Zonzi or Éver Banega - sometimes both, getting stuck in to help the back four in the sweeper/destroyer role. The Andalucians' heads have tended to drop whenever they have found themselves trailing but even that has been corrected now – they bounced back to beat Celta at the weekend – the first time they've managed to mount a comeback this season to chalk their eighth consecutive win at home this term. Berizzo tends to play a 4-2-3-1 making full use of both wings when the team attacks.
Sevilla will be hoping to keep their enviable home record intact. They were one of three Spanish teams to lose just once at home last season (Real Madrid and Barcelona being the others); only two teams have come away with a win from the Sánchez Pizjuán in a year and a half – Barcelona in Week 11 of last year's LaLiga campaign and Juventus - curiously, in exactly this matchday fixture in last year's Champions League...
Liverpool will go through if they win - or if they draw and Spartak lose to Maribor; Sevilla will qualify for the Last 16 if they win tonight.
Sevilla team news
Nolito, who missed the Anfield match with a hamstring injury has since recovered and opened his account for the season with a header against Celta on Saturday. David Soria also played that game to give first choice keeper Sergio Rico a break but Rico will be back in goal this evening. Berizzo also has players returning from injury – full-back Gabriel Mercado and Joaquín Correa are back training as normal. The coach and Pablo Sarabia said that the team's idea is to go all out for the win from kick-off even if a draw would probably suit both teams.
Sevilla asked fans to turn up to the stadium well in advance as they have some kind of visual event planned 20 minutes before kick-off which all sounds very exciting.
Man to watch: Ben Yedder. He's the team's top goal scorer with six in the competition and another two in LaLiga. He opened the scoring at Anfield in Sevilla's first attack of the game – it was a typical move by the Andalucians, with the ball taken to the by-line the pulled back for one of the forwards - Ben Yedder, Luis Muriel or Correa to finish.
Liverpool team news
Just as his casualty room has cleared out, Jürgen Klopp's own health has been at the forefront of his mind. The German coach underwent a routine 'man-check' last week but was his usual smiley self in Monday's press conference. Philippe Coutinho, Adam Lallana and Sadio Mané are all back to full fitness but Lallana is unlikely to be rushed back for this game. Centre-back Joel Matip took a knock against West Ham and was rested against Southampton at the weekend. Loris Karius, who has guarded the net in all four of Liverpool's European engagements to date, will keep his place while Mignolet rests to focus on the Premier League. Alberto Moreno, who looks certain to start, must put sentiments to one side in his first return back to the Pizjuán.
Man to watch: Mohamed Salah. Blink for just one second, and you'll miss Salah tearing down the wing like the Tokyo-Kyoto shinkansen on the late night service. He was the best player on the pitch when Sevilla visited Anfield in September, making left-back Sergio Escudero earn his crust and scoring the team's second goal of the night. Since then, the Egyptian just keeps getting better and better. His brace against Southampton at the weekend took his season's tally to 14 goals in 18 matches, to set a new club record – overtaking Robbie Fowler's registry for the most prolific start to any campaign. He's already a Kop idol and you have to go back many years to find a player who has achieved that feat in such a short space of time.
Sevilla vs Liverpool: betting odds
Sevilla have made a habit of winning their games by the minimum and a 1-0 win is priced at 20/1 with the bookmakers, a 2-1 home win is being offered at 9/1 and if it ends 3-2 on the whistle, odds of 22/1 are available. Liverpool are at 14/1 to win the game 0-2 and as for goal scorers, Nolito is at 9/1 to score the first goal of the game; Alberto Moreno is at 33/1 to face being sent to Coventry for a few days if he manages to find the target - against his old club...
Bet on Liverpool v Sevilla now: