Iniesta receiving eye-watering offers from China
The Barcelona captain has been offered several times his salary to move east in January.
Andrés Iniesta recently signed a "contract for life" with Barcelona, with the midfielder fighting hard to tie up a deal to stay at the only club he's played senior football for (he was at Albacete as a youth player).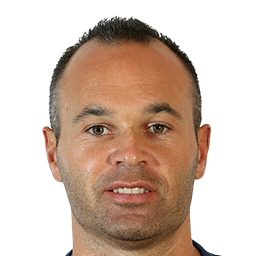 Offers coming in for Iniesta
The contract for life though is in reality a rolling one year deal, which Iniesta chooses to renew or not, meaning that he can still be tempted away from Barça by big bucks available in some of the up and coming, yet cash-rich leagues.
And according to Mundo Deportivo, in an article published today, Iniesta has received several offers from China that would "multiply several times over" his salary, if he were to move in the January window. However the Barcelona player, according to the same article, is set firm on his commitment to Barcelona this seasons and has rejected all the succulent contracts being dangled in front of them, swatting them away and saying that he will "decide in the summer", presumably when his rolling contract for life comes up.
Iniesta is now 33, and will turn 34 in May, and he's desperate to land at least one last haul of silverware with Barcelona. Currently his side are top of LaLiga and play Chelsea in the Champions League; they are also still in the Copa del Rey, where they'll play Celta in the last 16.