Vinicius turns his back on Madrid: "I want to stay with 'Fla' in 2018"
The Brazilian player spoke after the conclusion of the Serie A season stating that his intention was to stay with Flamengo in 2018.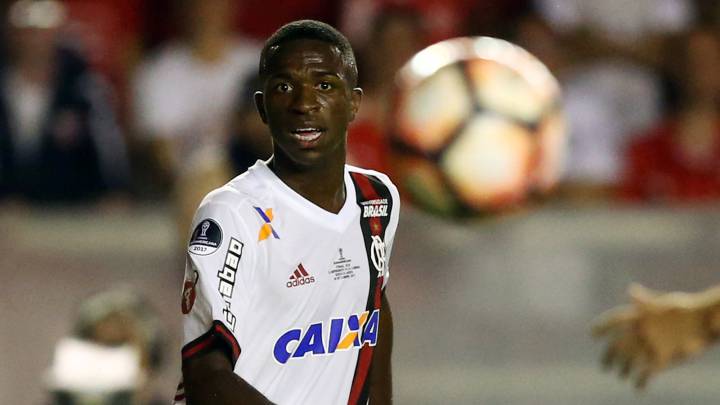 Vinicius Junior's starting date with Real Madrid is still far from clear after the 17-year-old stated that his intention was to remain with Flamengo in 2018 and attempt to secure a Copa Libertadores win with Mengão despite the LaLiga club contemplating his arrival in the Spanish capital next summer.
"Nothing has been decided yet and I've only been on holiday for three days so my plan is to start thinking about the future in the new year. I plan to stay here through to the end of 2018 and after I win the Libertadores, then it'll be time to move to another club", he stated to the media.

45 million euro
Real Madrid signed the player last May for a fee of 45 million euro when he was just 16 years old and Zidane has plans to include the Brazilian in his 2018/19 Laliga squad.
Vinicius became the seventh most expensive Real Madrid after the likes of Figo (60M€), Kaká (67,5M€), Zidane (75M€), James (80M€), Cristiano (91M€) and Gareth Bale (101M€).