International football to return to Somalia after 30-year absence
Somali football authorities said the country is ready to host international matches once again.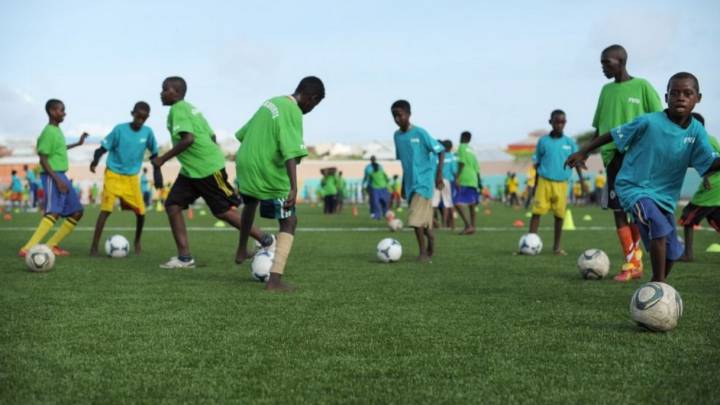 The Somali Football Federation (SFF) has announced that the African country is planning to once again host international matches in 2018. SFF president Abdqiani Said Arab, said that the situation in Somalia is changing and that Somali people have the right to enjoy watching their team play at home.
Somalia is ready to stage football again, say SFF
"The situation in the country is changing, and we are moving from the long-standing lawlessness to peace and stability. Due to the betterment of the security situation in Somalia, we have decided to stage our home games at home" Arab said in a statement. "Somali people have the right to watch their national team play at home and we have to make that happen now that the country is going ahead. 2018 will be a year of a big change for Somalia as we plan to invite national teams from some east African countries for friendly matches" he added.
According to Arab, the SFF will first invite East African football national teams to play friendly matches against the Somali squad.
30 years without international football
Due to security concerns, Somalia last hosted an international match in 1988. After the collapse of the state in 1991, the Somalia national football team was forced to play home games in neighboring neutral countries, like Djibouti and Ethiopia. In 1986, Somalia's match against Uganda in the second leg of the 1988 Africa Cup of Nations qualifiers, was its last competitive major encounter at home. That game ended 0-0.
The inevitable return of football
In December 2012, a year after the pacification of capital city Mogadishu, the SFF began preparations to hold major sporting events at Mogadishu. In April, during a visit to Mogadishu, Confederation of African Football (CAF) chief Ahmad Ahmad, said that he approved Somalia's plan to begin hosting international football games once again.
"Holding friendly matches in Mogadishu will help a lot to encourage sports and help Somalia regain its sports glory and I have asked Djibouti and Somalia to start playing the first friendly matches", Ahmad said.
Since 1986, an ongoing civil war has fractured Somalia. Around 350,000 people have died and more than a million have been displaced. Despite the difficulties, Somali football has achieved a steady development in recent years.