Edmund: I can win Australian Open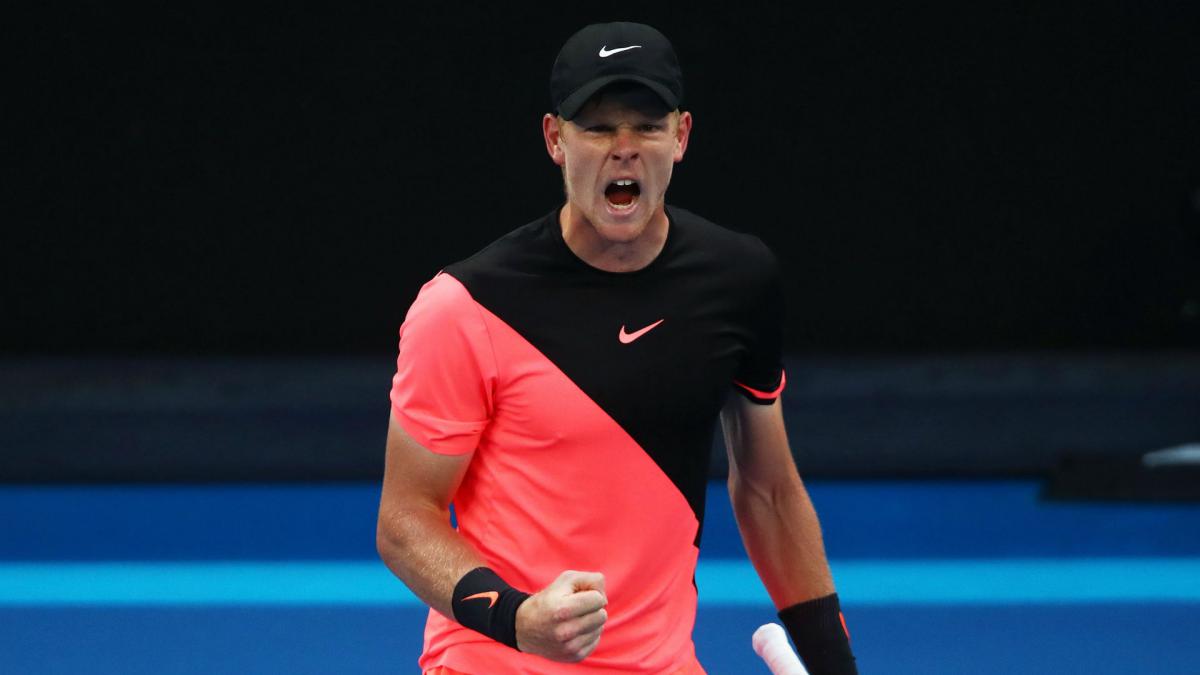 Kyle Edmund reached the quarter-finals of a grand slam for the first time with victory over Andreas Seppi and is full of belief he can go all the way at the Australian Open.
Edmund came from behind to beat Seppi in four sets in Melbourne on Sunday, claiming a 6-7 (4-7) 7-5 6-2 6-3 victory over the Italian.
He will now face Grigor Dimitrov for a place in the semi-finals and, though the last eight is a completely new experience for the British number two, he has confidence he can upset the odds.
Asked if he believes he can beat the likes of Roger Federer and Rafael Nadal to the trophy, Edmund told reporters: "You have to believe it. I mean, that's why I'm in the quarter-finals, because every time I step on the court and I'm playing, I believe I'm going to win.
"So, it's no different now. The next opponent, I take it one step at a time. I have to believe I'm going to win and believe in my game and stuff. That's the way I have approached it, one match at a time, and I continue to do that.
"I have known for a while that my game is a good game and it's dangerous and it can beat a lot of players.
"I feel I have a good ability to control matches and the outcome of matches. I just have to learn for myself where I haven't been getting it right to get it right. I have known that, but like I said earlier, it's always good to get those results.
"You want black-and-white evidence to say, yeah, I'm playing well and beating these guys. Not just I'm playing well but I'm losing or I'm playing well for a set or two.
"It's good that you're able to back it up in many ways. The belief just obviously grows as you get better results and go further in tournaments, naturally."
World number three Dimitrov was tested by Edmund in the Brisbane International this month, the Bulgarian needing to come from a set down to win that quarter-final match.
But Edmund took plenty from that defeat, adding: "It wasn't that long ago. Yeah, it was obviously a very good match. I played well; he played well. I enjoyed being out there in Brisbane.
"So yeah, of course, we can take things from that. There is a lot of things I did do well. Maybe a few things I could do better, and I will try and do that if I play him. It's a good reflection moving into this.