Zinedine Zidane says 'this isn't over' ahead of Levante vs Real Madrid in LaLiga
The French coach fielded questions on the availability of Sergio Ramos and Isco, his faith in the bbC, and what Gareth Bale offers Los Blancos.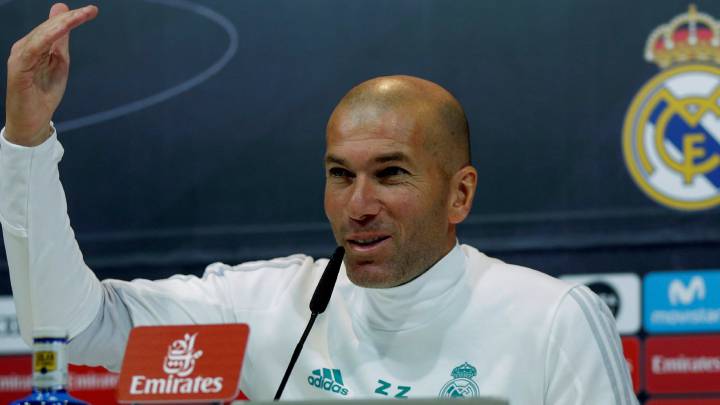 Zinedine Zidane spoke to the press on the eve of Real Madrid's trip to Valencia to play Levante in LaLiga.
After two consecutive victories in LaLiga, Levante are up next…
Each game has its own story. It's another important match for us. We come off the back of two consecutive wins. We want to be ready, and that's what we are. We've had a good week of training. We need to be switched on, in terms of everything else we're good. We're good physically, we're playing well, we're defending well. We're improving in every aspect.
You didn't want any movement in or out of Madrid during the transfer window?
We're together in this, a difficult moment. The players have always been switched on when we've experiences difficult moments. […] I believe in my squad, I'm absolutely confident in them. That's it.
We've seen Sergio Ramos make a reference to Kylian Mbappé during training. It's hard to keep your minds off PSG, right?
I can't competely dispute what you've said. But the most important thing is the match tomorrow. It's the next game and the game that we're interested in.
Why do you like the 4-3-3 formation with the bbC so much?
That's your interpretation I like all of them. I like different formations, and I've changed them a lot since I've been here. We play with those three up front when they're available because they've always played and performed there. I'm not making things up. I've got other players who could play in those positions. In the final in Cardiff, for example, we played with a diamond.
But that was because Gareth Bale wasn't fit…
I could have played with Asensio, but we played with a diamond. The best positions for the three of them are those ones – up top in a 4-3-3.
Is Isco irritated by being on the bench?
No. I haven't noticed anything different. He has to keep on working and remembering that he's important for us. After Real Sociedad we're going to have nine games the space of about a month, and Isco is an important player. So we'll talk about why Asensio isn't playing the following day, and then Ceballos, then someone else… you're here to talk about that, I'm here to put my team together.
Does your future at the club depend on the Champions League?
I don't care about what happens next year. I'm here to think about now, to prepare for LaLiga matches. You say that as if the league was over, and I don't think it is. You can never say never in football.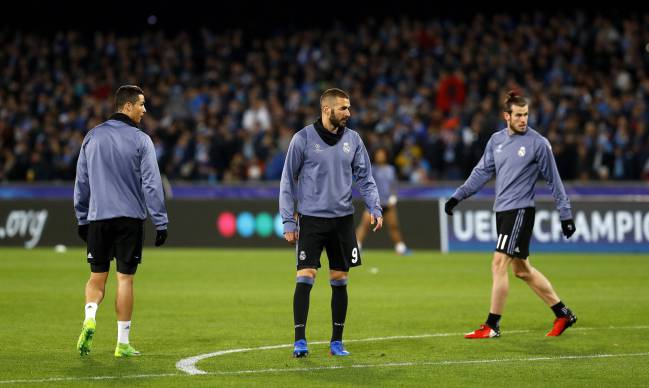 Is Sergio Ramos ready to play against Levante?
Isco and Sergio will be with us, both of them. You'll see the team tomorrow. Sergio's calf problem is nothing, a small thing and he's fine.
Is it difficult to motivate the players for matches like this, with the league table as it is?
We're thinking about getting back to our best. We've scored 11 goals in two matches. But we're not thinking about winning, just about what we do on the pitch. It's the consequence. If we do well, we'll have a good chance of winning the match. We've got to end the league well, as high as possible, and nothing is confirmed.
How important can Bale be for Real Madrid?
The important thing for him is to start to play regularly and train with his team-mates day-by-day. If we see that he's playing, recovering well, and training well… he's a different player. Quite simply, when he's on it he's a player that makes the difference.



LaLiga Santander
*Update 2 de febrero de 2018