Winter Olympics
Japan short track skater Kei Saito first doping ban in Pyeongchang
Saito tested positive for acetazolamide, a banned diuretic which is considered a masking agent.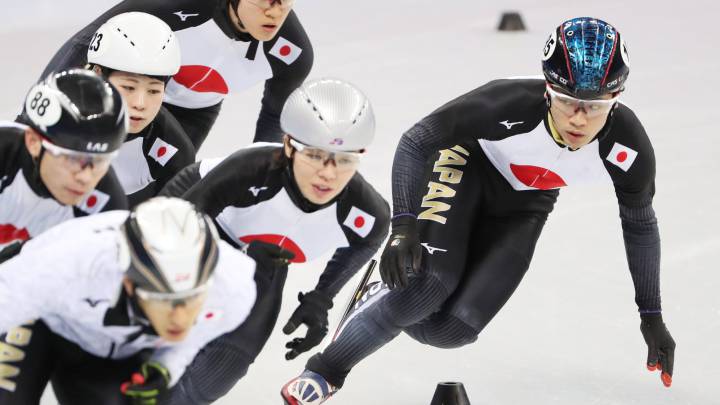 Japanese short track speed skater Kei Saito has failed a doping test at the Pyeongchang Winter Olympics, the Court of Arbitration for Sport (CAS) announced on Tuesday.
Saito, the first doping case of the 2018 Winter Olympics, tested positive for acetazolamide, an unauthorized diuretic that can be used to treat glaucoma and altitude sickness, but can also be a masking agent used to cover banned performance-enhancing substances.
The 21-year-old speed skater, a reserve athlete who had not yet competed in South Korea, said he was shocked by the result of the test and denied any intentionally doping.
'I have never considered doping. I have never used anabolic steroids so I have never needed to try to hide it,' he said in the statement.
According to CAS, Saito has been provisionally suspended from the Olympics pending a full investigation.
First ever positive test by a Japanese at the Winter Olympics
The positive test recorded by the speed skater is the first ever by a Japanese athlete at the Winter Olympics.
The Japanese Olympic Committee (JOC) declared that it accepted the suspension as there is no chance for Saito to clear his name before the Games are over.
"At this point, all we know is that the sample A and sample B tested positive. It is impossible for us to submit any evidence that prove them otherwise during the limited time," Japan's delegation leader and JOC's Vice President Yasuo Saito said, via AP.
"That is why we had to go with the provisional measure. The violation of the anti-doping rules has not been proven, so it is not decided yet. So please understand that point.
"Saito has no idea why this has happened, so we as Japanese Olympic team continue to make every effort to prove that there was no anti-rule violation by Kei Saito."
The IOC and anti-doping authorities have stepped up testing for the Winter Olympics following revelations of a Russian state sponsored doping plot at the last Games in Sochi, Russia.
As a result, the whole Russian delegation was banned from Pyeongchang, however, 168 clean athletes were allowed to compete as independent athletes under the neutral Olympic flag.