Man Utd's Matic reveals what José's secret note instructed
With not long remaining in the tense Premier League match against Chelsea, the United manager José Mourinho sent him a paper message. Tactics? Not quite.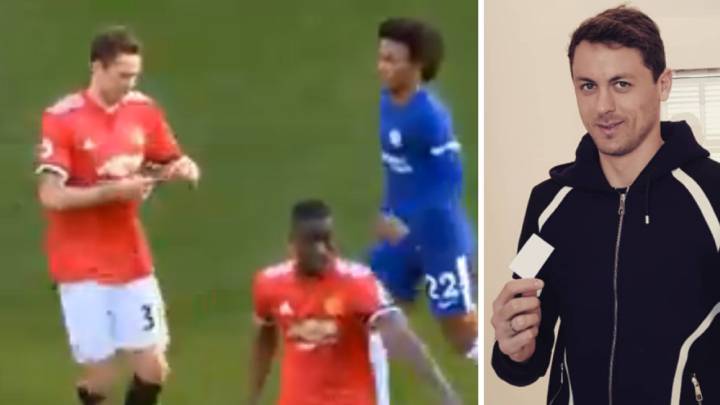 They had entered the final 10 minutes of the crunch Premier League game at home to Chelsea when Manchester United manager José Mourinho arranged for a note to be passed on a piece of paper to Nemanja Matic and the Serbian has apparently shared what it said.
Mourinho to Bailley to Matic
Mourinho decided to make a substitution in the 80th minute and sent on defender Eric Bailly for Alexis Sanchez in an attempt to hold onto the slender 2-1 lead, a valuable goal that they would ultimately achieve. As TV cameras picked up, Bailley headed straight over to Matic and handed him the note, which he read and then put away, preventing rival Willian from seeing despite the Brazilian's best efforts.
Many watching had assumed that this was some tactical advice for the big midfielder but, if the image posted on the player's Instagram account on Monday is truly the note handed to him, we now know it was yet more of those mind games that the Portuguese coach loves so much.