ATHLETICS
IAAF mistakenly grants Nigeria $150,000 instead of $15,000, money disappears
Nigeria's sports minister has set up a committee to uncover the circumstances surrounding the disappearance of the money.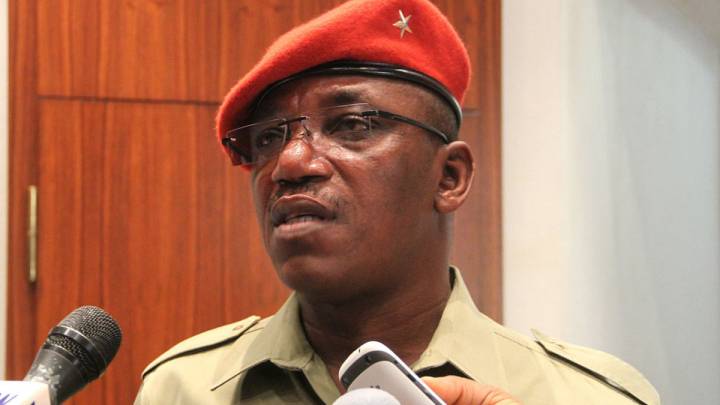 The International Association of Athletics Federations (IAAF) mistakenly granted the Athletics Federation of Nigeria (AFN) $150,000 instead of $15,000.
The amount paid was supposed to be the annual grants to member federations for the year 2017.
When the IAAF accountants discovered the error, the AFN was asked to refund the $135,000 excess; however, the money had already disappeared.
According to a report by The Guardian, the Nigerian sports minister, Solomon Dalung, has set up a committee to uncover the circumstances surrounding the disappearance of the erroneously sent money.
The board of the Athletics Federations of Nigeria (AFN) is waiting on world athletics ruling body (IAAF), to come up with its decision on the $150,000 grants (about N52 million) which was erroneously paid to Nigeria pic.twitter.com/8c7NY4Tanw

— Social Nigeria (@Social_NG) 7 March 2018
No one knows…
The AFN's vice-president, Olamide George, said that the majority of the board members knew nothing about the excessive grant.
"I think the money came just when we were taking over from the past administration," George told The Guardian.
"But the truth is that it is only the AFN secretary who knows how he received the IAAF money.
"If the money was paid into AFN account, it could have gone through the Treasury Single Account (TSA). I am sure the secretary used his personal account to collect the money from IAAF, which I think is wrong.
"The secretary was transferred from AFN before, but the sports minister brought him back. They should tell Nigerians what happened to the IAAF money.
"I cannot be part of AFN board and all sorts of things are happening behind the scene. We must not fold our hands until IAAF sanctions Nigeria because of this issue."
A report by Vanguard Nigeria gathered that as a measure to recover the money, the IAAF has withheld all further payments to the AFN, at least until other options are retrieved.