PSG 1 - 2 REAL MADRID
Cristiano almost hit by PSG bottle while celebrating goal
As Real Madrid's number seven went to celebrate his opener with Carvajal, a bottle was thrown from the crowd in their direction which reports suggest only just missed their heads.
The Champions League victory for Real Madrid over PSG could have been marred with a nasty incident as a bottle was thrown from the crowd towards where Cristiano Ronaldo and Dani Carvajal celebrated the Portuguese star's opening goal.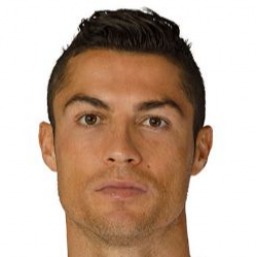 Bottle close to impacting Cristiano and Carvajal
According to Spanish TV show El Chiringuito, as the two players ran to the side of the pitch to embrace one another, they fell onto the ground, hugged and then stood up fist pumping the air, knowing how important the goal was to their chances of progressing in the competition. It was at this point that a bottle, from the area in the stands where PSG fans were sitting, flew close to their heads but fortunately did not connect with anyone.
No stoppage in play
The German referee on the night, Felix Brych, did not stop the match, whether he saw the incident is still not clear, and the game continued with Casemiro adding a second after Cavani had given PSG some faint hope.