Cristiano Ronaldo bust: Sculptor reveals his nightmare
Emanuel Santos, commisioned by Bleacher Report to have another attempt at re-creating Ronaldo, spoke about the abuse he faced first time around.
Emanuel Santos, the sculptor of a widely-ridiculed bust of Cristiano Ronaldo, has spoken to Bleacher Report a year after his work was unveiled at a naming ceremony for Cristiano Ronaldo International Airport in Madeira. Santos, also a Madeira native, spoke about how he struggled under the weight of criticism of his work, and how is is relishing a second chance at the project.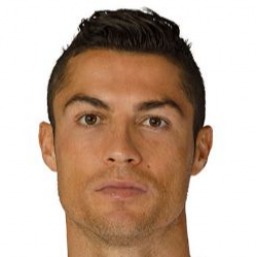 Santos abused on social media
The bust was unveiled on 29 March 2017. The abuse started almost immediately. Santos's wife, Armanda Gouveia recalls how tough a period it was: "My sister called me to say, 'Hey, have you seen what's on the internet? There are so many people saying bad things about it. People were making comments like 'You should kill yourself.'"
"In the silence of night, all of that information was going through my mind, and managing all of that was very hard," Santos said. "I isolated myself. I didn't feel like speaking to anyone."
Ronaldo asked for minor changes to be made to the bust, specifically the wrinkles around his left eye, but it was too late. The bust had already travelled to Porto for the bronzing process only cosmetic changes were possible.
Ronaldo re-sculpted
Santos has since been commisioned by Bleacher Report to sculpt a new bust. "I'm making the bust again to show people that I'm not what the media made me look like," he said. "Of course, there is fear of people's reaction when seeing this piece."
Santos has little to fear second time around, with the new bust far more loyal to reality.