"Neymar can't play in the same team as Messi or Cristiano"
Pini Zahavi, an agent who was involved in Neymar's move from Barcelona to PSG, has spoken about the Brazil player's motivation for a change of scenery. Jamaica vs USA: Gold Cup live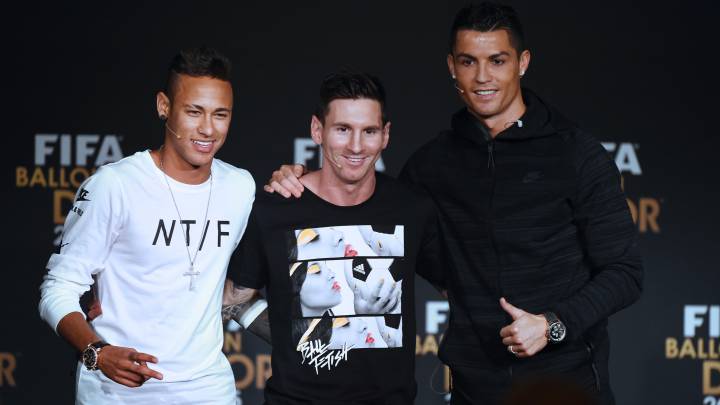 Football agent Pini Zahavi has discussed the reasons behind Neymar's move from Barcelona to PSG in an interview with Polish newspaper Przeglad Sportowy. Zahavi, who represents Bayern Munich striker Robert Lewandowski, was involved in the world-record transfer that took place in the summer of 2017.
Messi, Cristiano, Neymar can't be together
"Neymar has done what he's done for one sole reason," said Zahavi. "Right now there are three big stars: Messi, Cristiano, and Neymar, and they can't play at the same club.
"At Barça, Neymar was always the number two behind Leo, for taking free-kicks, penalties, and everything else."
The 74-year-old Israeli also stated that Neymar will remain at PSG next season, and emphasised his importance to Ligue 1.
"He arrived in Spain as a young player, later he progressed and made himself great. Now he's 26 years old and has eight or nine years at the top level left in his legs.
"He needs independence and PSG have big plans. Before Neymar arrived nobody followed Ligue 1 apart from the French."
Zahavi known as a tough negotiator
Zahavi, who is working to secure Lewandowski a summer move to Real Madrid, has been involved in football since 1979 and has forged a reputation as a tough negotiator.
He represented Rio Ferdinand throughout the centre-half's career, and was also involved with the purchase of Chelsea by Roman Abramovich.