Fernando Hierro joins the list for vacant Bernabéu coach position
Hierro joins Míchel and Guti as possible candidates to substitute Zinedine Zidane after many other big names have distanced themselves from the role.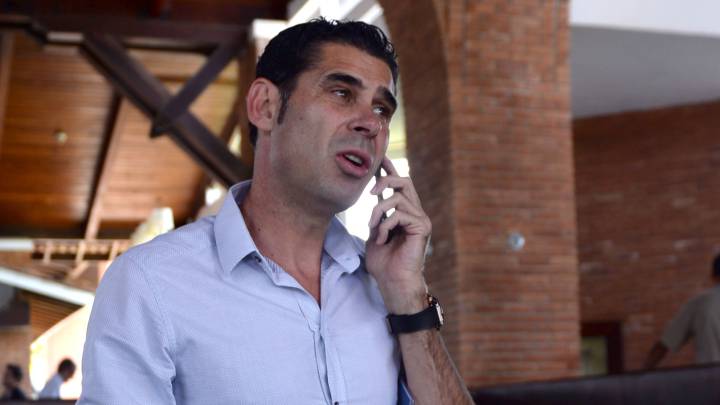 Pochettino (Tottenham), Löw (Germany), Allegri (Juventus), Klopp (Liverpool) and Nagelsmann (Hoffenheim) have ruled themselves out of a position on the Santiago Bernabéu bench for varying reasons.
Faced with the complication of finding a big name international profile manager, Real Madrid are looking at former players as a potential new first team coach. Guti has been cited as a potential replacement since the day of Zidane's surprise departure but has been joined by former Málaga boss Míchel with former defender Fernando Hierro the latest name to be linked with the position. Hierro was Ancelotti's number two in the 2014/15 season, coached Oviedo in 2016 and was general manager at Málaga and is current Director of Sport at the Spanish FA.
Míchel has had a chequered career as club manager and despite a disappointing spell at last club Málaga has also overseen the likes of Olympique Marseillle, Sevilla, Getafe, Castilla and Rayo Vallecano.