Vinicius Jr, the first Real Madrid signing for the 2018/19 season
The young Brazilian star agreed to a move to Los Blancos last summer and there appears to be little to stop him joining in July, although the new manager will have the last word. LAFC vs LA Galaxy: Vela vs Zlatan live online, MLS week 25
Vinicius Junior will be the first addition to the 2018/19 Real Madrid squad. Although, as has been well documented, the precocious Brazilian talent had already signed with the Spanish giants on May 24 last year, he has been taking his first steps as professional on loan at Flamengo. The striker, however, is expetced to say his goodbyes following the next game against Palmeiras on June 14, and will then take a month's holiday before heading to Spain's capital on 17 July.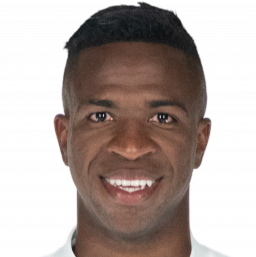 Post-Zidane Vinicius decision
Because Los Blancos now want the youngster to join up for the first day of pre-season, Juni Calafat, the head of the club's international football department has been in contact with the boy's family and has been receiving reports on his performances. The intention is that the player is fully evaluated by the next Real Madrid manager (after Zinedine Zidane's shock exit) and he will be the one who has the last word.
As things stand, with the departures of Danilo and James Rodríguez last year, plus the new loan deal for Lucas Silva at Cruzeiro, Madrid only have one player bound by non-EU rules, and that is Casemiro. This ensures no issue for Vinicius to join the first team squad assuming no further conflicting move in the transfer market.
Vinicius development question
The opportunity for the player to continue his development in Brazil is still on the table. Flamengo, who will receive the final 15 million euros (of the 45-million-euro total) when Vinicius joins Madrid, are willing to extend his loan spell until 2019. According to the contract, the decision for the move also lies with Vinicius himself, who will turn 18 on July 12, just five days before the official transfer date, as planned by the club.
With the World Cup schedule and the need to bed in a new coach at the Bernabéu, Madrid are forunate that they have more time before making a decision on this. The deadline for registering players from 'foreign' clubs is 15 August 2018.