Pelé: "Brazil have talented individuals but yet to convince as a team"
The legendary striker feels that the five times winners are one of the favourites but still yet to convince as a team.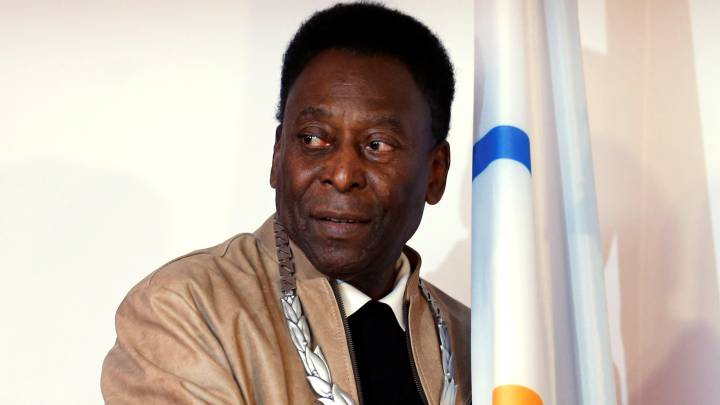 Brazil may be five-time winners of the World Cup and joint favorites to make it six in Russia this year but the South Americans do not yet have the right blend for success, three-time World Cup winner Pele said on Wednesday.
Brazil have lost once in 20 games since coach Tite took over almost two years ago but he has been forced to chop and change his side in recent friendlies due to injuries.
"I have the utmost confidence in Tite's ability," Pele told Reuters. "My worry is about one thing; there are only a few days until the World Cup starts and we still don't have the right team. Individually all the players are very good. But we're not a team."
Talismanic forward Neymar injured a foot and ankle in February and full back Dani Alves dropped out the squad due to a knee injury. Renato Augusto and Douglas Costa picked up strains that kept them out of Sunday's 2-0 win over Croatia.
Neymar returned at halftime in that match to lead Brazil to victory and Pele, the only player to have won the World Cup three times, said the Paris St Germain striker was capable of inspiring Brazil to the title in Russia.
"Neymar is to me one of the best players in the world," Pele said. "Today he is more mature and he has more experience but he isn't going to win the World Cup on his own. It's teams that win the World Cup.
"The greatest Brazil team of all-time was the one in 1970, with Tostao, Rivellino, Gerson and Pele all wearing the number 10 shirts for their clubs. In the 1970 World Cup we spent more than six months together. That's why it worked."
Brazil have played only three friendlies this year and face one final warm-up match on Sunday against Austria in Vienna.
They kick off their World Cup campaign against Switzerland on June 17, before facing Costa Rica and Serbia in Group E.
Mundial
*Update 7 de junio de 2018