Dele Alli promises to keep a cool head in Russia
England midfielder Dele Alli said he has learned from his mistakes as he looks to keep a cool head at the World Cup in Russia.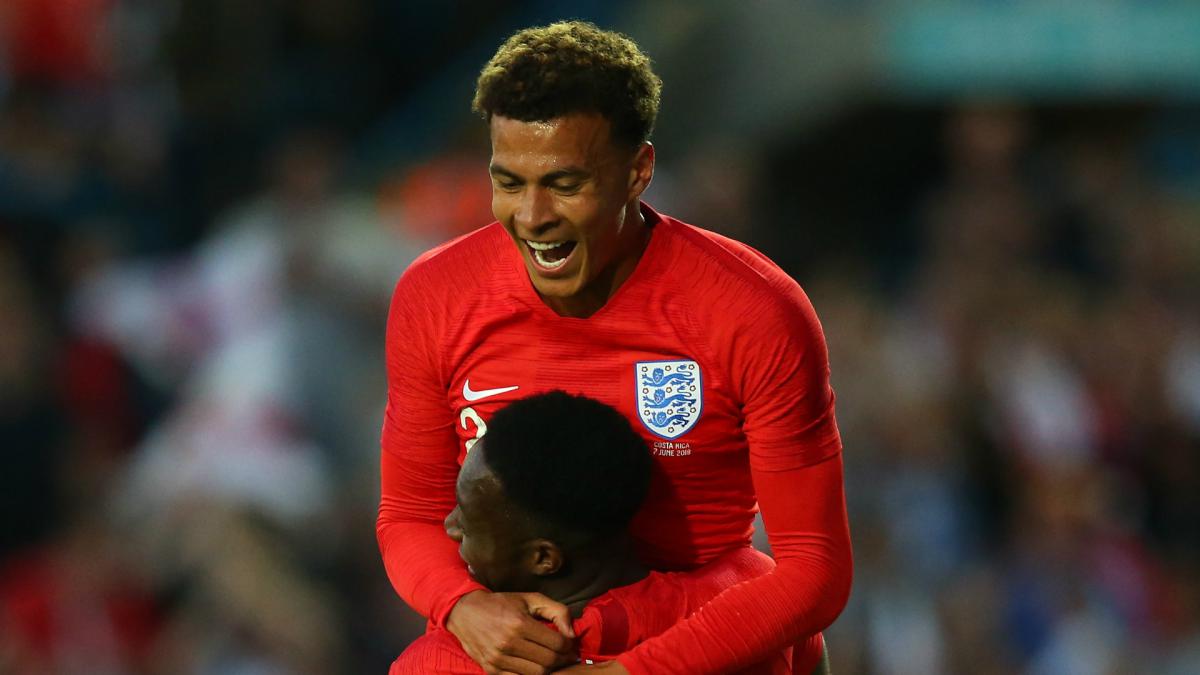 Dele Alli admitted he "made mistakes" earlier in his career as he promised to remain focused and disciplined during England's World Cup campaign. The tournament arrives less than a year since the Tottenham midfielder was captured on camera making an offensive gesture during England's World Cup qualifying match against Slovakia – an incident that earned him a £3,800 fine and a one-match ban. Alli had a reputation for being one of the more hot-headed members of Mauricio Pochettino's Spurs squad, but he says he has learned from his mistakes.
I've learned from my mistakes - Dele Alli
"I'll just be myself, the way I always am," the 22-year-old told The Telegraph. "I want to play with passion and I want to play with hunger in every game I play. I've made mistakes in the earlier part of my career, but you have to make mistakes in order to learn from them. And if you look at my record I've definitely learned from my mistakes. When you're playing the games, you are focused on trying to help the team as much as you can, so you don't want to put yourself in a position where you could jeopardise the team and lose the game for your team when you're on international duty for your country."
Exemplary disciplinary record
The Slovakia incident aside, Alli has a good disciplinary record for his country, having received just one yellow card in 25 England appearances. He said he will be wary of the world's best officials as they uphold the rules of the game to the letter when the World Cup gets underway.
"I don't think people will be trying to do bad things and if they do, and they get punished for it, then it's their own fault," he added. "At the World Cup, the refs and linesmen are all from a very high level anyway, so you are always aware, and it's part of football. You have to stay concentrated and you can't do stupid things. I've got everything under control. Every game is different and you never know what's going to happen, but that's not what I'm going to be worrying about."